Metal is an essential element not only in the structural make of any infrastructure but also in creating forward designs that are defining the 21st century. With terrazzo tiles and marble remaining in the timeless materials for interior design, combining metals and terrazzo in design undeniably pushes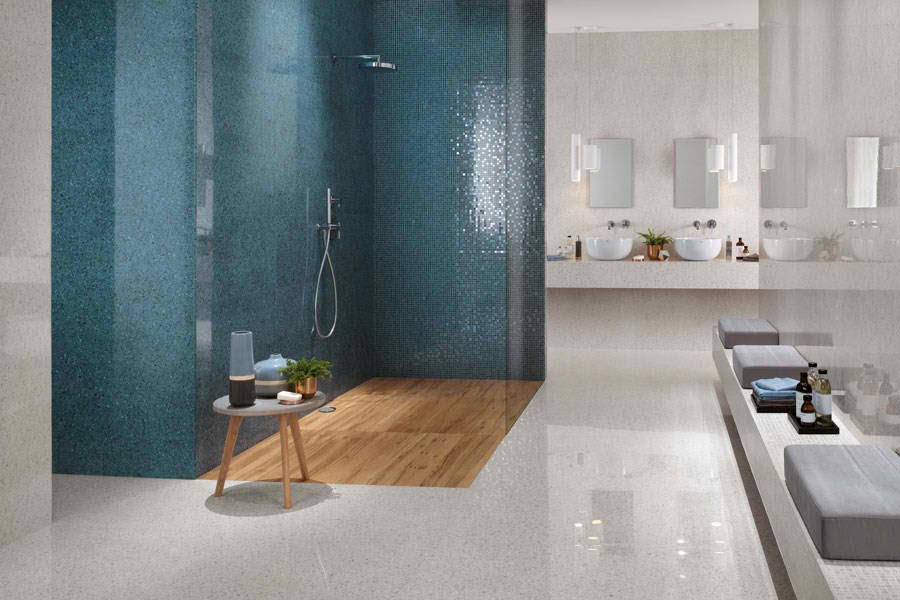 1. Straightforward creativity
Metals are associated with definition, precision, and a polished approach. The versatility of terrazzo, combining different aggregates to achieve different hues, can bring out creativity in design. Having these two elements in a space can create an atmosphere of structure with creativity
2. Angles and flow
Since metal is versatile with its varying forms (e.g. brass, aluminum, copper) it allows interior designers to create edges and curves in manners that suit their overall theme. Matched with terrazzo flooring and furniture pieces complements the plain and minimalist finish of metal in interior spaces.
3. Sustainable design
Withstanding the normal wear and tear is a trait both metals and terrazzo share. With its core materials remaining unchanged over the years, these materials can be recycled and re-purposed even after years of being used.
4. Hot and cold hues
Gold and brass metals provide warm hues in interior design, while white and grey terrazzo creates a cooler tone. Terrazzo's flexibility when it comes to color combination helps designers balance or complement hot and cold hues.
5. Rustic and unashamed
Corrugated metal is now being extended from a roofing material to interior design creating a rustic, raw look. Matched with the polished black and gold terrazzo countertop, this type of metal can bring forward a fresh look even to the smallest kitchens.
These two elements are creating timeless combinations for interior design for households, office, or community spaces. Talk to us for requirements of Terrazzo in Sydney.