Interior design in the 21 st century continues to push the boundaries of color – or the lack of it. Many designers and architects have adopted darker shades – deep blues and shades of black – to carry out a neat and minimal finish to the space. Finding the right flooring to match this strong color is a common challenge that can be solved with the flexibility of Terrazzo flooring. One fantastic feature of Terrazzo is its capacity to make the color black retain its original state, while adding glamour, style and sparkle to it. Two complementing accents that can further enhance the state of black is cement and wood.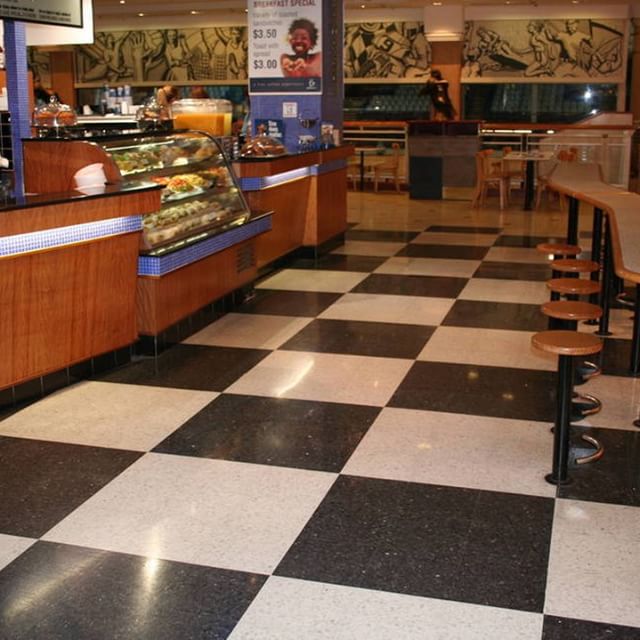 Smooth finish cement as kitchen island top
A very modern take on kitchen island top would be to have a plain cement finish to it with stainless sink, faucet, and other food preparation fixtures. Match this with a black and gold Terrazzo flooring to counter the simple and industrial design of the cement counter top. This brings a fantastic contrast of elegance and rugged feel to a space that is central to communal conversations in any household.
Continue reading "Black, Cement, and Wood – Matching Terrazzo Flooring with Black and Accents"