There are a number of factors that you need to consider when choosing the flooring material you will be using for your next project and on top of that list are durability, design, and comfort. You may have a difficulty in choosing because of budget constraints. In this article, we will be showing you two materials that you can consider, which are also some of the most popular ones in recent years, terrazzo and carpet. We will be discussing their design flexibility, maintenance, and cost.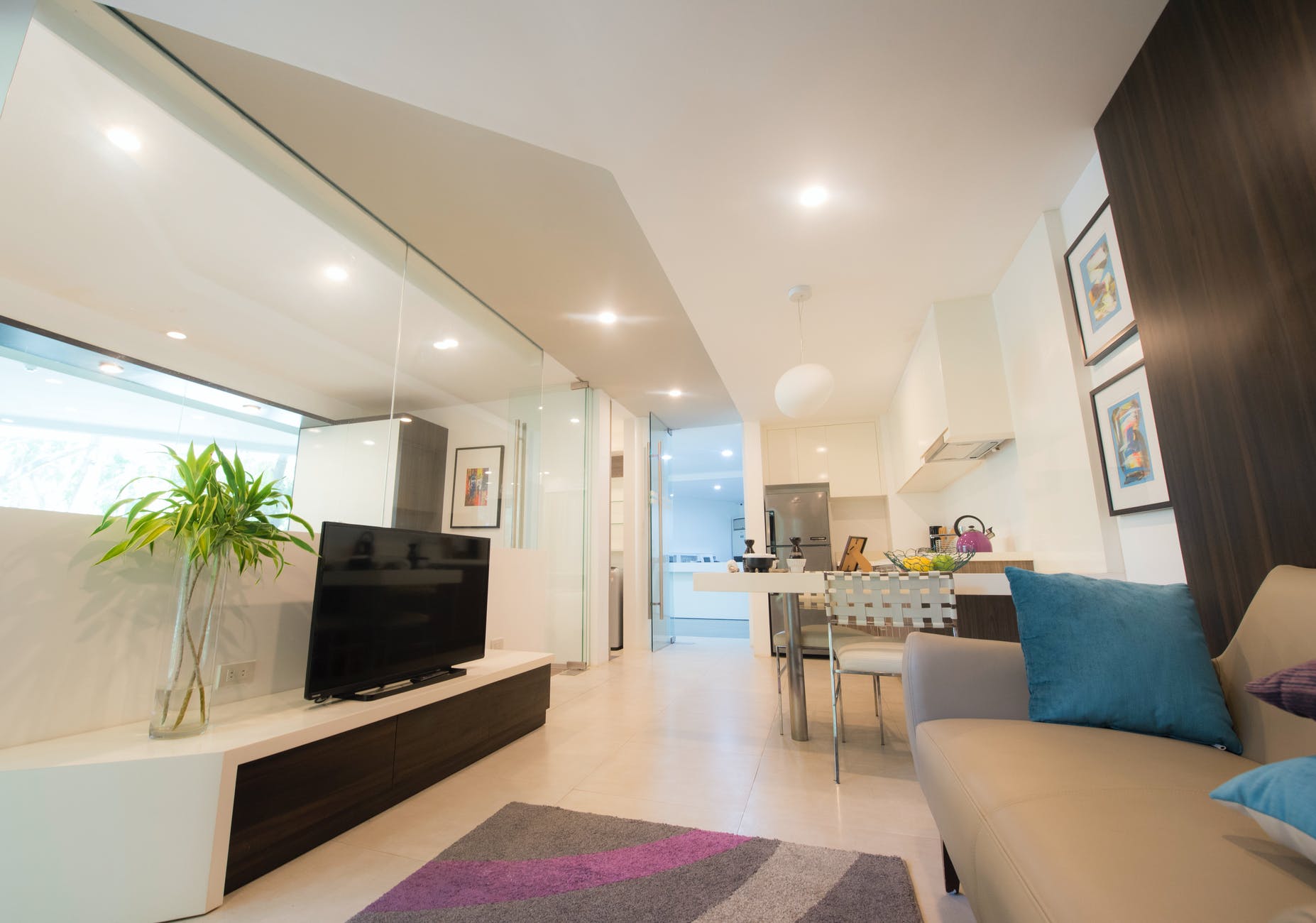 Carpet
If your biggest factors when choosing which material to use are safety and noise reduction, then carpet might be perfect for you. As mentioned earlier, carpet has been a favorite for most for decades because of the warmth and softness feeling it gives. Today, carpets are made from numerous materials such as polyester, nylon, or wool and there are still a number of advancements to include softer fiber materials.
When cleaning carpets, it requires more effort compared to other types of flooring. It is highly recommended to vacuum your carpet on a daily basis to remove dust particles which can trigger allergies. Vacuuming on a daily basis will also on a regular basis will keep your carpet from looking dingy and dirty. The biggest concern that you may have with carpet is stains, which will require deep cleaning.
If you think about the initial cost for carpet installation, you don't really have to worry as it is cheaper compared to other types of floorings. However, you have to take note that you will need to frequently replace it over the years. With the daily maintenance and frequent replacement, it might end up being more expensive in the end.
Terrazzo
If you are not familiar with terrazzo, it is a composite material made out of chips of marble, glass or other aggregates and then polished for a smooth surface. Originating as a Venetian design since the 15th century, terrazzo has evolved through time and with the help of technology. One of the most popular types of terrazzo today is epoxy terrazzo, which took over the classic cementitious terrazzo.
If you are trying to think about the limitations of terrazzo in terms of design, you might not find any, as it's limitless. Because of the epoxy material, your terrazzo tiles can be tinted to match any color imaginable. With the different aggregates available in the market, the design of your terrazzo will surely be unique. In fact, epoxy terrazzo can be personalized by embedding a logo or graphic.
There are only three things that you need when cleaning terrazzo floorings – a bucket of warm water, a mop and a neutral cleaner. Do this everyday to remove dust particles and to keep it clean. We also recommend re-sealing your floors occasionally to protect the grouting and to avoid penetration of stains into the floor.
Terrazzo does not have the reputation of being the most affordable flooring available. But its durability and elegance make it worth the price. It is known that terrazzo has high initial cost per square feet but it has the longest life cycle cost compared to other flooring materials. On top of this, it's a low maintenance material which requires minimal repairs and refinishes.
Both carpet and terrazzo are great choices for your flooring needs. Both materials have their own pros and cons and it's up to you to weigh them. If you want a warm and comfortable feeling then choose carpet. On the other hand, if you want to focus on durability and design, choose terrazzo.
If you are interested to know more about terrazzo, Terrazzo Australian Marble is a professional  terrazzo contractor located in Sydney, Australia with over 40 years of presence in the industry. We offer end-to-end terrazzo services. If you are interested, you may contact us by calling 1300 903 082 or visit https://terrazzo.net.au/contact/.