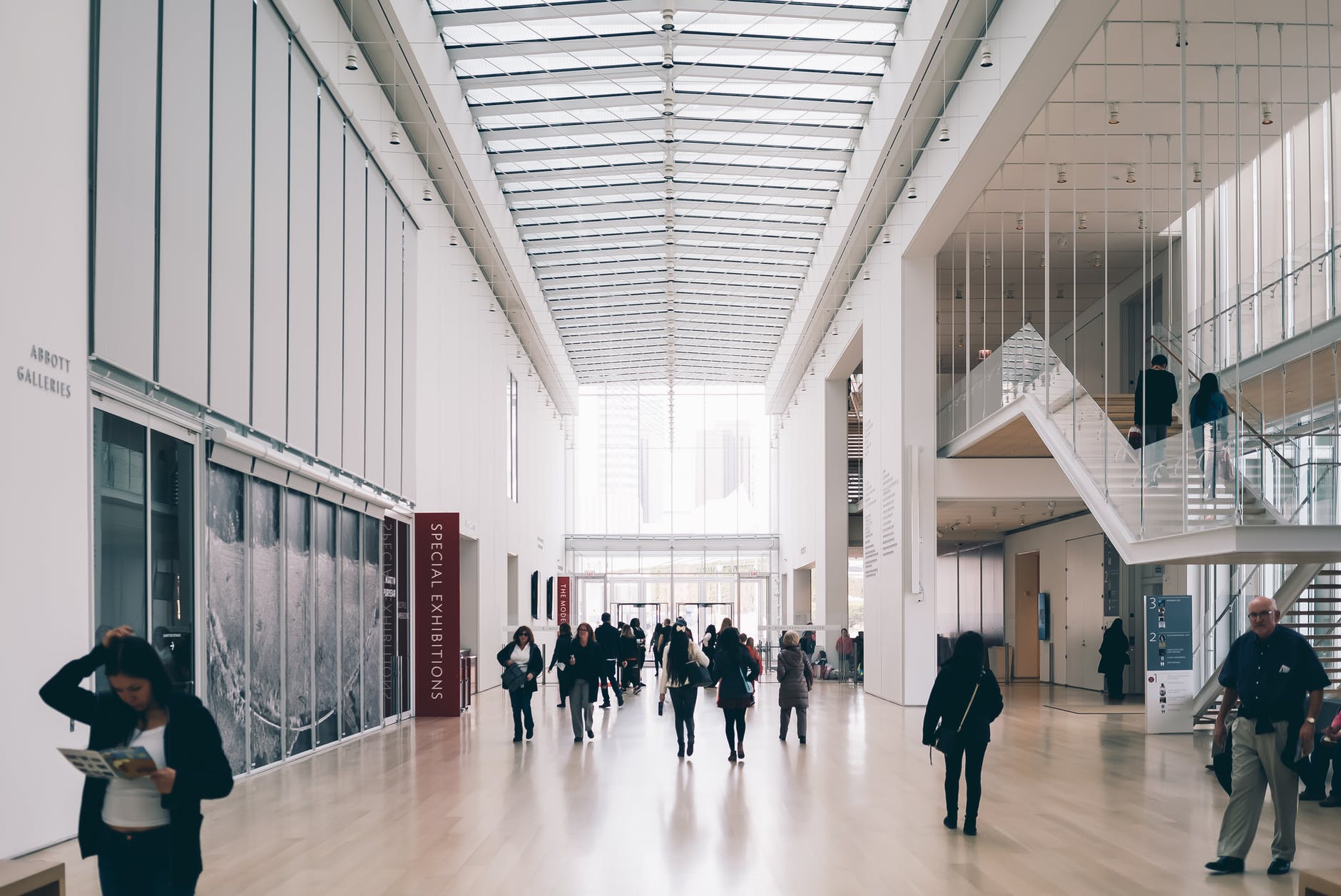 Originating in Italy from marble rubbles and other materials, who would have thought that terrazzo will evolve and soon be known for its durability and elegance. Nowadays, terrazzo is not just being used in verandas, there are already installations in one's house or public places with high foot traffic.
In this article, we'll be listing down a few popular public places where a number of people go to and terrazzo floorings are installed.
Airports
Almost all major cities in the world have their own airports. These days, airports no longer focus on just transporting people from one place to another. Airports have already invested time and money to be modernized. One of the things that architects and designers are specifying to use terrazzo floorings for airport architecture projects because of its durability and design flexibility. With the high foot traffic in airports, a nice and durable flooring is needed, which also adds to the holistic experience of travellers. With the recent improvements of airports around the world, travellers started to notice and appreciate these efforts.
Hollywood
Yes, we are talking about the world's most famous Hollywood Walk of Fame. This place attracts over 10 million visitors annually and it has 2690 five-pointed dedication stars which are all created from terrazzo and brass. These stars are embedded in the sidewalks along 15 blocks of Hollywood Boulevard and three blocks of Vine Street in Hollywood, California. This tourist attraction proves how durable terrazzo is because it has been there since the 1960s and according to the Hollywood Chamber of Commerce, around 20 stars are added every year.
Disneyland
"The Happiest Place on Earth" is also one of the busiest places on a daily basis. This theme park opened in Anaheim, California back in 1955 and remains one one of the biggest attractions around the world.
Terrazzo has been installed in a number of the park's buildings such as hotels, theaters, restaurants, and the main streets. Terrazzo adds to the fantastic and elegant atmosphere due to its flexibility, which can be maximized by creating your favorite disney characters.
These are just some places where you will recognize the presence of terrazzo. If you are working on a new project and you're looking for a flooring material, why don't you consider terrazzo? Give the people who will be visiting your project a visual experience beyond their expectations.
Terrazzo Australian Marble is a professional  terrazzo contractor located in Sydney, Australia with over 40 years of presence in the industry. We offer end-to-end terrazzo services. If you are interested, you may contact us by calling 1300 903 082 or visit https://terrazzo.net.au/contact/.