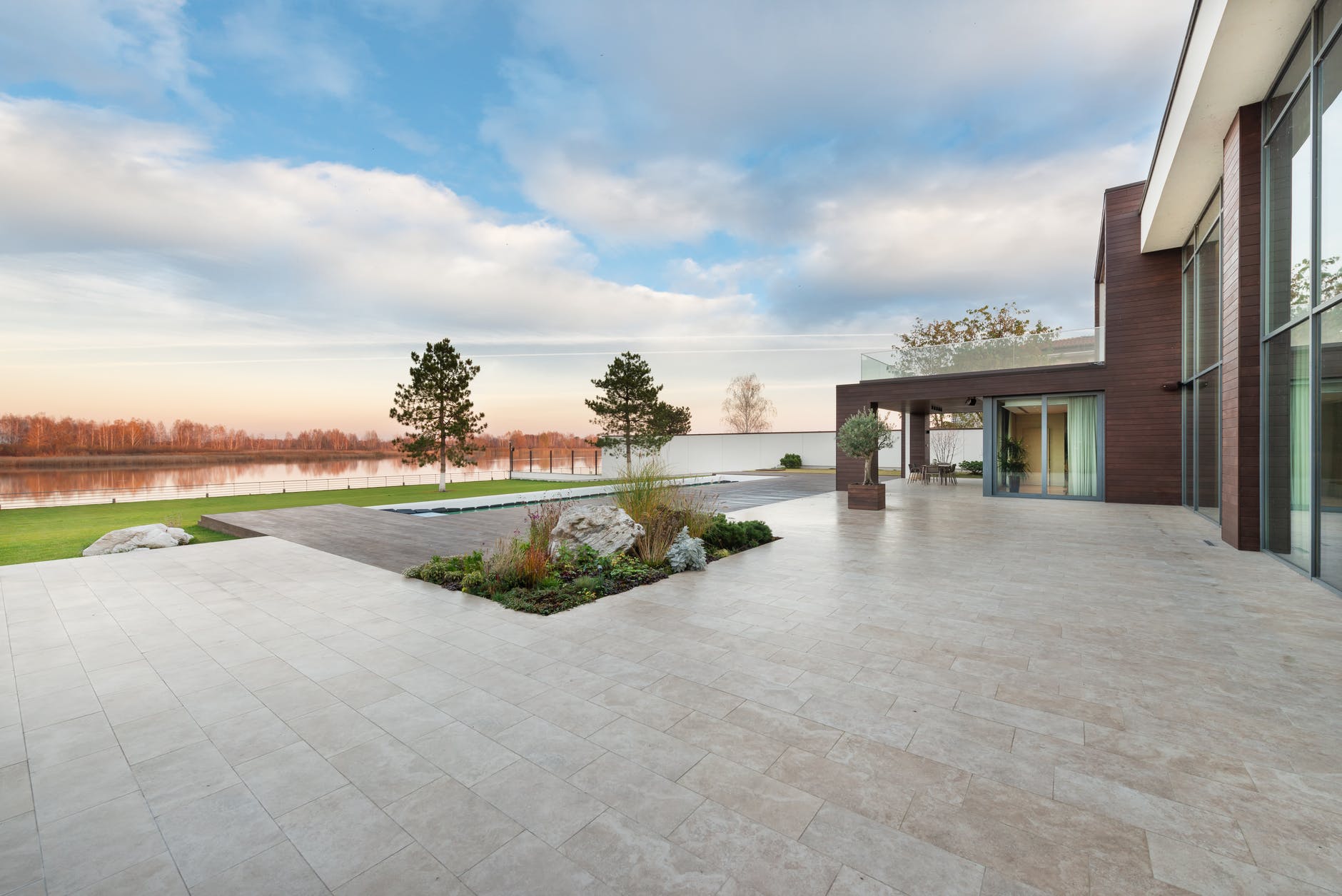 The concept of sustainable architecture introduced us to green building, which offers great benefits due to the materials used for the structure and the environmentally friendly application and construction of the building itself.
Terrazzo, just like other sustainable materials, meets this criteria. Design flexibility, materials used, cost, and durability are the main reasons why terrazzo is environmentally friendly.
With the ever changing dynamics of design, construction, and architecture, the sustainability of terrazzo is bringing strong interests in green building from architects and construction professionals. More and more projects are applying for the Leadership in Energy and Environmental Design (LEED), an internationally recognized green building certification system. LEED practices a rating system based on sustainable design, with more points awarded to buildings that find ways to conserve our natural resources such as: energy savings, water efficiency, CO2 emissions reduction, improved indoor environmental quality, and stewardship of resources and sensitivity to their impacts.
A number of studies have shown that we waste millions of materials each year around the world which would end up in landfill. With terrazzo, these wastes will be reduced as they can be used as aggregates.
Terrazzo's high efficiency and sustainability evolved through the years, especially with the use of recycled materials like recycled glass, porcelain or concrete. In fact, even dismantled terrazzo can be recycled and be used for a new terrazzo installation. Although, this would likely be in the far future since there will be no need for you to dismantle your terrazzo on a regular basis due to its durability. In fact, some terrazzo floorings can even outlast the building it was installed in. When this happens, they can just opt to restore their floors instead of having a new one installed, which would be cost-efficient.
Additionally, terrazzo manufacturers have researched new ways to produce environmentally-friendly products. Today, many epoxy resins associated with terrazzo have low VOC-producing chemicals that have lower health risks. Many terrazzo floor systems are also able to combat moisture and bacteria. All these factors improve the indoor air quality of buildings.
It is important to choose the material that you will be using for your project. You shouldn't just think about the design, cost, and durability. You will be our environment if you also consider if the materials you will be using are also sustainable. Review technical data information to understand how a green material will play a part in the overall design of a project. This will help you understand and prepare when you're about to execute the plan.
If you're not yet sure on this you want to learn more, feel free to contact Terrazzo Australian Marble, a company who can help you with your terrazzo needs. We have a wide selection of products and services that you can choose from when you decide to design your terrazzo tiles. For more information, you may contact us by calling 1300 903 082 or visit https://terrazzo.net.au/contact/.