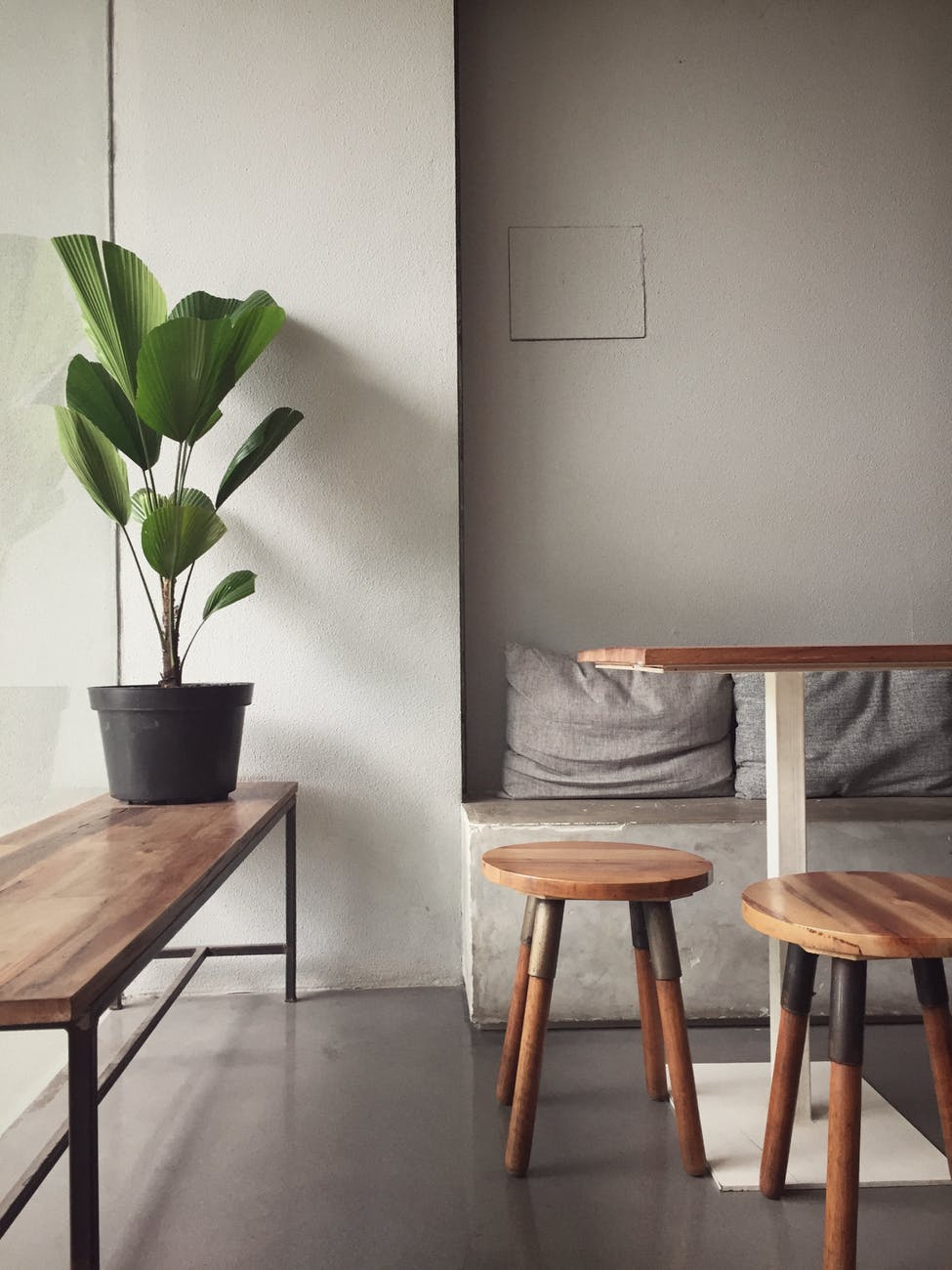 Multiple articles have been written discussing the pros and cons of terrazzo and hardwood floorings. In this article, we will be showing you a side-by-side comparison of these two floor types to help you decide on which one to use on your next design or renovation project.
Durability
Both terrazzo and hardwood floorings are durable. Hardwood is no doubt durable, but it's also very prone to scratches, dents, and other damages. And the last thing you want is your hardwood floors coming into contact with water or flames.
On the other hand, you have terrazzo floorings which is one of the most durable flooring materials in the market today. Terrazzo can be found in high traffic areas like airports, lobby areas, malls, and many more. It also has great impact resistance, fire resistance, and stain resistance, terrazzo floors have a lot to offer. This proves that terrazzo is more durable than hardwood.
Cost
Terrazzo floors are more expensive than hardwood floors because of the materials and installation process. When installing terrazzo, your base should be concrete, which could be an additional cost for you. Terrazzo floors are time consuming to install and must be poured in sections with dividers placed between the sections. Terrazzo flooring usually needs to be installed by a professional for a high quality finished floor.
On the other hand, Wood flooring is not extremely expensive and can be placed over almost any sub floor material. Wood floors can be installed in a fairly short time, and can be installed by many homeowners, thus further reducing cost of the finished floor. However, when considering the number of repairs and refinishing for hardwood floors during its lifecycle, terrazzo becomes more tempting to use solely on the fact that when well-maintained it remains in great condition for decades.
Maintenance
No matter what type of floor you have it will still require general maintenance care. However, the amount of maintenance will depend on what floor you have. If you have terrazzo flooring, then expect to have a low maintenance floor system. Cleaning a terrazzo floor is simple. All you need is a mop, a neutral cleaner, and water to remove any residue. The floor occasionally needs resealing but that is easy to handle as well.
While wooden floors require a bit more attention. There should be a periodic sanding and stripping when they start to wear out. As a result, you can expect maintenance costs to be higher than if you were to select another flooring material like terrazzo.
Appearance
This is a very subjective matter because it will depend on your taste. With its marbled, polished, and shiny appearance, terrazzo floors look very impressive. When installed in a home, it will give an expensive appearance which is perfect for large spaces.
On the other hand, if you want to have that warmth and unique look, then hardwood is the perfect choice. Wood comes in a variety of material options including oak, cherry birch, maple, and hickory, their colors all adding warmth around interiors. Wooden floors also add character to any room and often are a perfect match for the decor of the room.
With the comparison that we've provided, I hope this will help you decide on what type of floor you will be installing on your next project. Both floors have numerous suppliers in Sydney which you can reach out to. But for terrazzo, since installing it requires skill, we suggest that you go to a well known company. With over 40 years of experience in the industry, Terrazzo Australian Marble has established its brand in Sydney, Australia through our project roster. If you are interested, you may contact us by calling 1300 903 082 or visit https://terrazzo.net.au/contact/.