Sustainability and longevity are prioritized in creating facilities and infrastructure which cater to public needs. For government buildings and public facilities which are intended to last generations, it is crucial to select and build with the most durable and efficient materials. Terrazzo continues to be a material of choice when needed for longevity with minimal maintenance required.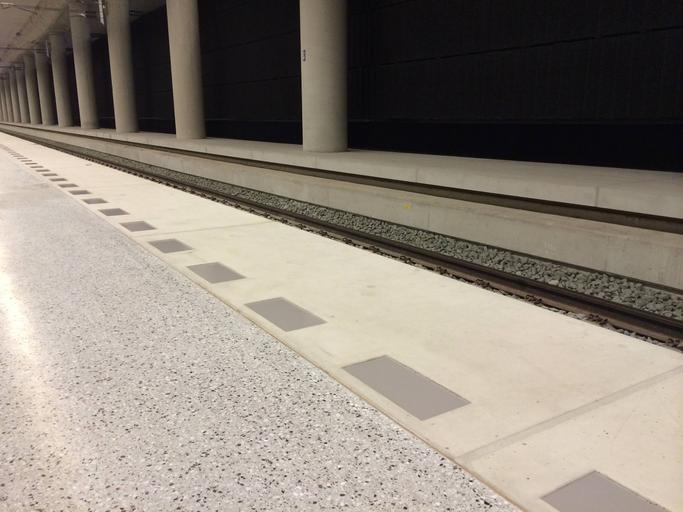 Terrazzo flooring in train stations and subways
Public train stations and subways need to survive high traffic and a multitude of elements. In train stations and subways, it is important that the flooring can withstand the pressures of high foot traffic, with little to no maintenance required. Hindering traffic with floor maintenance works can be costly and hazardous in train stations and subways. It is, therefore, beneficial to layout the flooring right the first time. Government-run stations consider terrazzo for flooring in train stations and subways to answer these requirements.

Terrazzo counters and dividers in Public Hospital Toilets
Public hospitals, like train stations, have high foot traffic. The challenge in public hospitals is keeping cleanliness and sanitation to prevent spreading bacteria and diseases in different part of the hospital. Terrazzo comes in as the material of choice for toilets and lavatories in public hospitals for its easy-to-maintain surface. Cleaning and maintenance staff usually face challenges in keeping the sink and dividers clean. With Terrazzo, maintenance and cleaning is faster and hassle-free.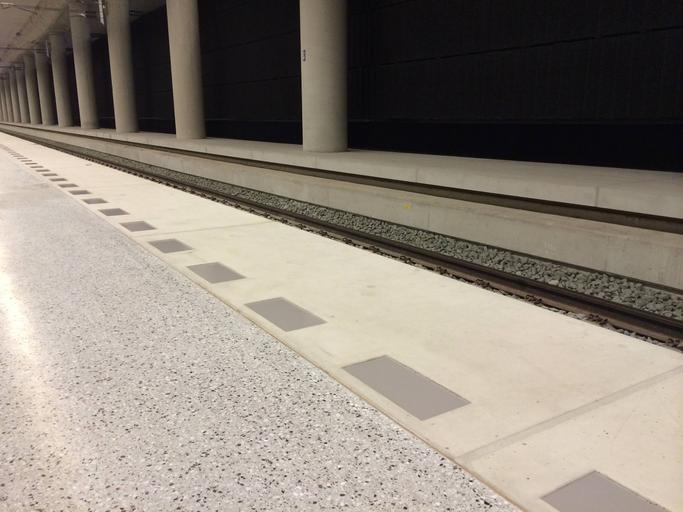 Terrazzo pavers in public parks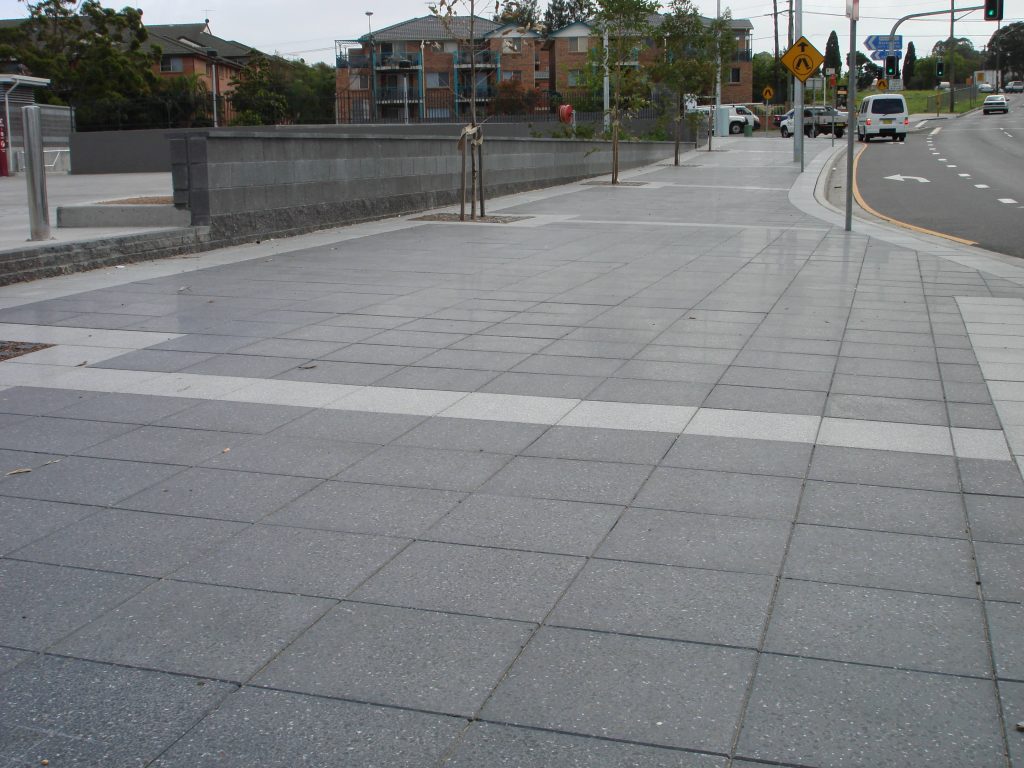 Public parks are more prone to faster wear-and-tear. These spaces need to be designed to be clean, safe, and welcoming to be enjoyed by the communities surrounding it. Terrazzo pavers, such as those from Terrazzo Australian Marble, should be hermetically pressed to produce a durable tile that can withstand harsh outdoor elements while being anti-slip. These are ideal for public parks to create a clean, sturdy, and safe pavement for park visitors.
There are other uses of Terrazzo in public spaces. Talk to Terrazzo Australian Marble today to learn how Terrazzo can best support your public building projects.