Why More Designers Choose Terrazzo over Everything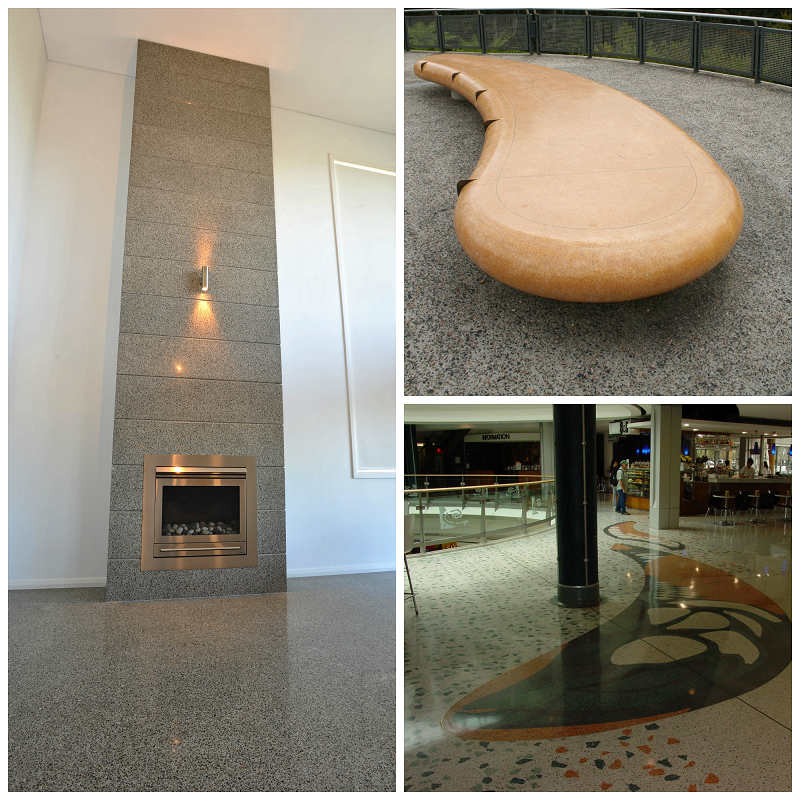 A designer's favorite word is options.  When conceptualizing a design build, designers opt for materials and resources that can deliver them a wider range of options which is always an advantage to you, their clients.  Not everybody obviously have huge budgets when it comes to renovations or from-scratch constructions so the ability to work with materials that are versatile, durable and budget-friendly is a must.  Terrazzo meets all of these requirements and then some.
Because Terrazzo is a composite of different aggregates, it is very easy to manipulate the final design outcome.  Designers and builders everywhere have all attested that design flexibility is the primary reason why terrazzo is their foremost material of choice.  Additionally, terrazzo is not just for floors anymore.  These days, terrazzo has been used as countertops, 3D wall installations, dividers and many more design components, indoors and outdoors.
Durability speaking, terrazzo has proven itself heads and shoulders above other materials.  Terrazzo has been around for decades, first appearing in the early 15th century.  It is so durable that some of the original floors built around that time still exist today.  Furthermore, maintaining terrazzo is a breeze.  There are some instances where homeowners were lucky enough to have discovered floors under bad hardwood or rotting carpet and have taken to restoring them instead – another thing it is preferred – the ease to have it restored.  And it doesn't take much to restore terrazzo; which is one more feather in its already overflowing cap.
Terrazzo as a building material ultimately has a lot of benefits that cover everything from design flexibility, versatility, durability and cost effectiveness in the long run.  Designers know this, builders know this.  Don't you think it's about time you know this too?