If you want to own a perfect terrazzo whether it is a flooring system or any pre cast terrazzo element you have to start by looking for a good and reputable and highly experienced company with the right approach with working on terrazzo and one that literally knows their way in the "ins and outs" and all around terrazzo production from start to finish and through the ultimate care and restoration needed through the years. Terrazzo Australian Marble Property Limited fits the bill to the hilt with more than 40 years of experience in the marble and terrazzo business, owning and operating five marble quarries in western New South Wales and a factory that manufactures its terrazzo pre cast elements with the most modern equipment such as tile presses, top of the line 5 axis CNC processing machines, CNC edge polishers and saws which enable the company to have the ability to produce terrazzo materials and elements of exacting standards.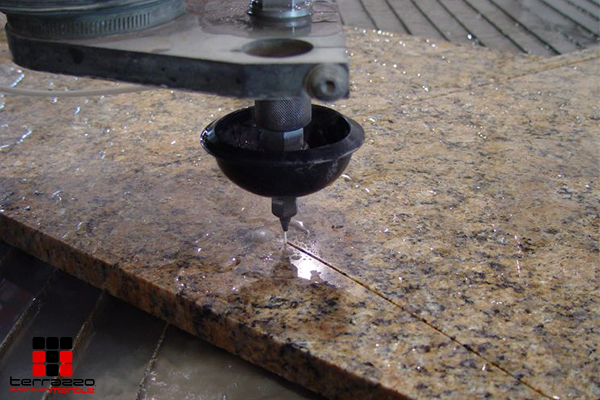 Now, with the company to undertake the project taken cared of, you now have to think honestly with the monetary part, your estimated budget (or a ball park figure of it) and an expected time frame for the completion of the undertaking. Then and only then will you have to discuss the design and plan that you envision and the colour scheme together with your architect or interior designer and the manufacturer or maker of the terrazzo and also most especially with your family if you are thinking of using terrazzo floor or pre cast elements for a house or if it's a business venture with your business partner naturally. Once a design has been preferred and agreed upon, the aggregate mix and binding material and finish has to be carefully selected and dealt with as well because technical specifications play a lot on where and how you want your terrazzo to be located. For sure you will be informed forthright that there are different binding materials and finishes which are the best suited in areas where there is a lot of foot traffic and the best for avant-garde colour choices where Terrazzo Australian Marble can achieve more colours that can be custom made for your particular taste. There are terrazzo paver finishes that are excellent for external use and come with anti-slip properties for safety. Then again there are finishes that are environmentally-friendly and hygienic for those areas that need to be extra clean and sanitary such as pool areas, restaurant kitchens, hospitals and in Research and Development laboratories and facilities. As for precast elements, terrazzo can extensively be used to come up with beautiful hard wearing construction materials. The terrazzo pre cast applications now boast of uses that include Stairs, Steps and Risers, Skirting, Wall Panels, Benchtops for kitchens and other work areas, Covings, Bathrooms or Lavatories, Columns, Shower Partitions and Engineered Stone Partitions and Public Furniture in parks and walkways. These terrazzo precast elements are uniquely versatile and the design intentions are practically limitless.
A perfect terrazzo system begins with a love for the beautiful material and a clear cut design intention together with choosing the right company to undertake the project such as Terrazzo Australian Marble Property Limited.