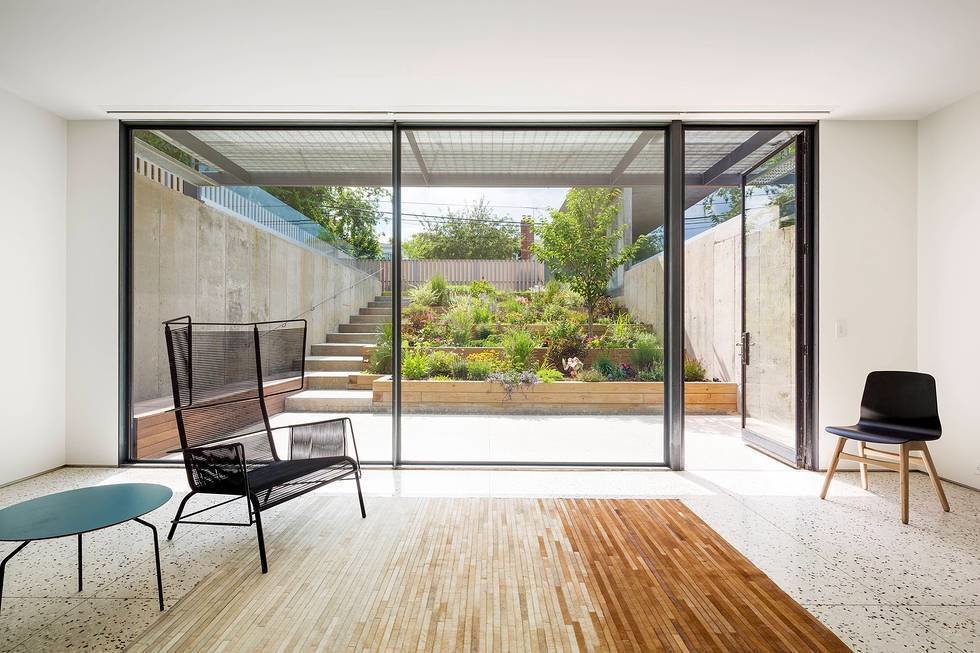 Terrazzo, has always been a sustainable material since its origins. Originally made of small chips of marble and stone dipped into a cement paste, terrazzo was created as a way to reuse stone offcuts. Now more materials can be reused, it has made an even bigger impact in the industry. And since its comeback on-trend, it continues being an example of creative and sustainable use of resources.
As environmentally-friendly architecture becomes more and more crucial, here are the features of terrazzo that makes it sustainable and continue to be a huge advantage today:
Durability
Going green is supported by practicing and promoting sustainable construction. Terrazzo floorings have an outstanding record of durability dating back when it was first discovered. These floors will usually last the life of the structure. In fact, there are buildings with terrazzo floorings that can be restored to their original luster at an affordable cost.
Both types of terrazzo – cementitious and epoxy, have low maintenance costs. The stripping and resealing that you need to do annually utilizes environmentally friendly water based-products. Then you just need to dry, damp mop, and an occasional spray buffing to maintain its quality. Which proves to be more efficient compared to carpet that requires daily vacuuming and periodic steam cleaning.
Composition
Terrazzo is composed of naturally occurring aggregates, recycled glass, or plastic and these are the most common source of recycled content. Approximately 25 to 30 percent of t
he mixture is composed of the base of the terrazzo floors; the rest are already composed of aggregates, pigments, and fillers.
Post-consumer recycled glass aggregates are being supplied by glass companies in the marketplace. Marble and granite slabs from quarries are being supplied from post-industrial processing. And the plastic chips are usually around 20 percent from recycled plastic. Then the aluminum divider strips may also have recycled metal, which are also sourced from post-industrial processes.
Low VOCs
Terrazzo has minimum to zero VOC or volatile organic compounds due to its natural composition. VOCs emit substances when vaporized by temperature change and high vapor pressure causing air pollution, harming our environment. Terrazzo goes through extensive testing to guarantee its claims of sustainability and to meet a particular standard that promotes high indoor air quality.
With the evolution of the terrazzo, it can be used more than just a flooring material. You can even use it for your walls, countertops, and all kinds of furniture. Hence, building with terrazzo is a great way to promote green building. By keeping your indoor air quality clean with a durable, eco-friendly, and low-maintenance material, you are not the only one benefiting from it.
So next time you're worried about the sustainability of your project, take a peek back at this list or consult experts who can guide you with your projects. One of these experts is Terrazzo Australian Marble. With over 40 years of experience in the industry, we can provide you with your terrazzo needs. You may contact us by calling 1300 903 082 or visit https://terrazzo.net.au/contact/.