Studies have shown that colors influence appetite. Research backs up that certain colors suppress appetite while other colors stimulate it. But while these color standards have been known to designers as go-to shades when creating restaurants, the booming food industry continues to seek unique interiors that make the dining experience more memorable and pleasing to customers.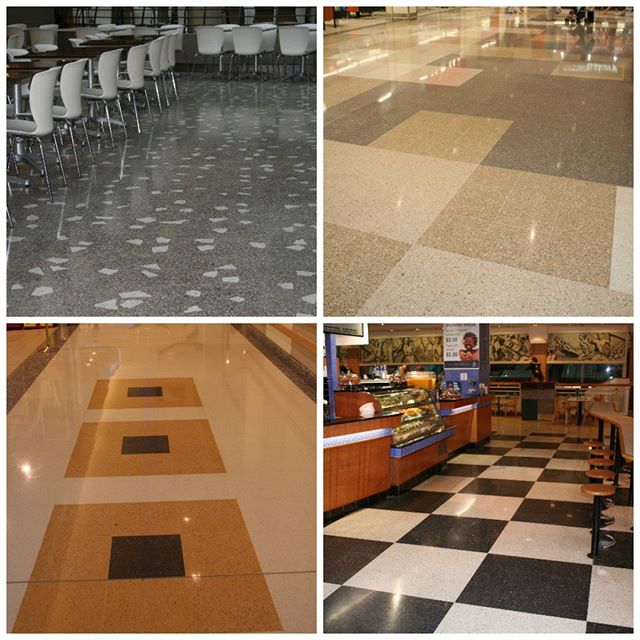 With the advent of social media, picking a restaurant is now not just about the food, but the elements that "compose" the restaurant. From the history of the shop, to the interior design, to the owners and the people running the restaurant, to the way food is plated and how that "matches" the interiors, every element should now make a social-media worthy experience. Thus, playing it up with colors and the interior design of your restaurant requires more thought, even professional advice, now more than ever.
Achieving a timeless and no-fail look is possible with Terrazzo elements in any restaurant. From Terrazzo flooring, to terrazzo countertop, to terrazzo pots, there are so many elements that could be dressed up with Terrazzo to match your color theme. Below are some easy combinations to consider:
Light grey interiors matched with Red Terrazzo
Red is a warm color that is most common in many fast food chains. Using it in restaurants can be too bold and strong at times. But Terrazzo's subtle red combination with white chips can be a fantastic way to make it more subtle and less intense. Match it with off-white to grey walls and cream-colored furniture, your red hue will come out as a more elegant version of hot red fast food color.
2. Yellow interiors matched with Beige Terrazzo
Creating happy vibes really needs consistency when it comes to color choices for restaurant interiors. Matching bright yellow walls with light beige and white chip terrazzo flooring creates a unified look that brings out the happy vibes all over the place.
3. Blue interiors matched with Mint Green Terrazzo
One of the more relaxed tones for a restaurant is blue and greens. While this is not common since, historically, blue and green colors are markers for poisonous or spoiled food, some bold and daring restaurants continue to push the boundaries for interior design and have largely used these colors in restaurants. Matching deep blue hues with mint or light-green colored terrazzo tiles can be a soothing combination for dessert places or fusion restaurants.
4. White interiors matched with Black Terrazzo
A classic combination for restaurants would of course be white and black elements for the interiors. For white interiors, having black terrazzo flooring creates an exact balance of light and dark elements which would be ideal for different pieces of furniture. Having wooden tables and chairs in a restaurant would naturally complement the elegant black terrazzo flooring as well as stand out against clean white backgrounds. This brings a very sophisticated look to a restaurant's interiors. Add metal elements such as lighting fixtures or lamps to contrast the natural wood.
There are several ways to maximize the different colors and combinations that can be made with Terrazzo tiles. Talk to Terrazzo Australian Marble today to get advice on the best terrazzo for your restaurant in Sydney and around Australia.