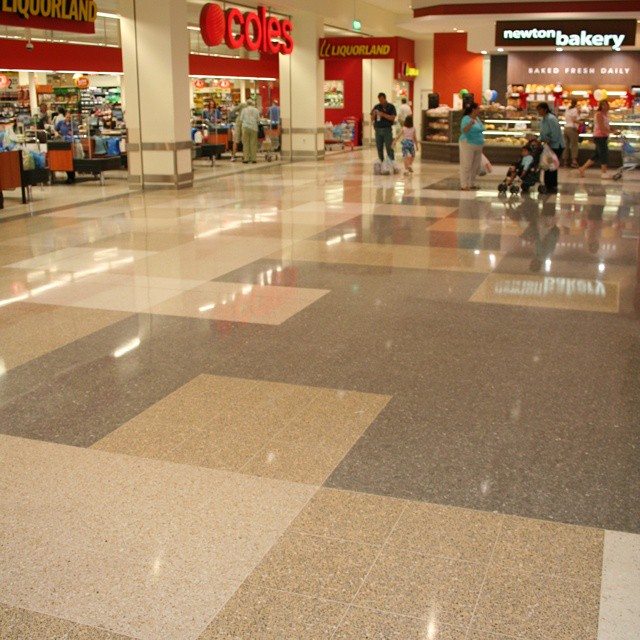 Colors are present and important in our universe, not only in the natural environment but also within the environment that humans have created. One example of this would be architecture. We often think that color is just a simple element of dedication but in reality plays a very influential role. By keeping this in mind, you will be able to maximize its influence when working on your architecture design.
In architecture one of the materials where you can be creative with your color of choice are tiles. Tiles play an important role in interior design, setting the look and feel of the house. Tiles are used to create the desired ambience but can also be difficult to choose. Consulting an interior designer can be useful as they can provide good advice on making the correct selection.
One of the most versatile and durable tiles is terrazzo. Made by mixing marble, granite, quartz or glass chips in a binding agent terrazzo offers endless design variations and ease in application, retaining its original quality. Terrazzo is most commonly used indoor flooring, but it can also be used for wall surfaces, gardens, facades, finishing panels etc.
WIth the materials used in creating terrazzo, you can mix and match different colors to elevate the ambiance of your design. You can choose the color of your base and multiple colors for your aggregates. Usually, colors represent different emotions and could also change the mood of the room. However, do take note that colors change their character when they are modified in lightness and saturation. Below are samples of colors and and the psychology behind them:
White – This color expresses openness, enormity, and neutrality. The message it conveys to the human mind is purity, emptiness, sterile and indecisiveness.
Yellow – Gives a sunny impression, showcases soft and friendliness. Using such colors in buildings makes the space look bright and appear more stimulating and cozy.
Green – This color expresses a natural, calm and balancing environment. The message it conveys is natural, simple and secure.
Red – This is a stimulating color. It is arousing, provocative, passionate, fiery and aggressive. This color should be used in smaller doses as it gives a sense of aggressiveness and dominance.
We are continuously absorbing different environments and their colors. Colors and their perceptions are responsible for a series of conscious and subconscious stimuli in our psycho-spatial relationship. When color is mingled in building architecture and interior design, it is not just for simple aesthetic choice, but much more than that. One of the most important requirements of architecture is to create comfort and one of the best ways to do this undoubtedly is with colors.
With an endless number of colors available to choose from, with terrazzo tiles, you can have more than one color. The color of your base can be different from the multiple colors you can use for your aggregates, allowing you to be more playful and more creative with your design.
If you want to know more about terrazzo and the different colors you can choose from, Terrazzo Australian Marble would be more than happy to help you. Being in the industry for over 40 years, we've established our brand in Sydney, Australia. You may contact us by calling 1300 903 082 or visit https://terrazzo.net.au/contact/.