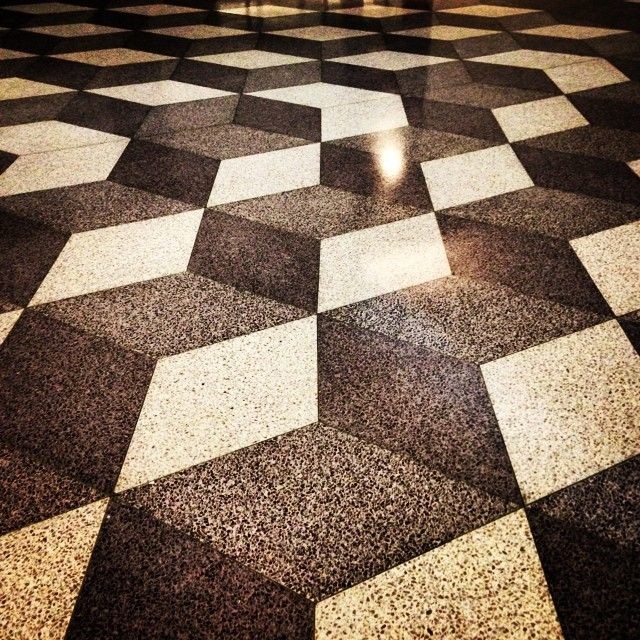 Invented by Venetians, terrazzo dates back in the Renaissance, where it was used as floor in cathedrals and other places. Terrazzo floors are made from chips of granite and marble that are placed in resin or concrete. Once the concrete or resin sets, you are left with a durable floor that resembles a Venetian mosaic.
In this article, we'll be discussing the advantages and disadvantages of the material before you decide to use it.
Beauty and Style
If you want to have a premium and luxurious look for your tiles, then nothing compares to terrazzo . Your floor won't just be beautiful but it will also be unique. However, despite its expanding prominence today, terrazzo was regularly used in the business sector and foundations during the 1980s. You'll simply need to be cautious with specific decisions so that your space doesn't take over the appearance of a shopping center of the 80's or a secondary school.
But remember, because terrazzo is manufactured by mixing different elements together, you can choose almost any design or floor for any project. This allows architects to include abstract decorative designs, seals, logos, and other designs during the terrazzo installation.
Durability
Just like other floors that are made out of stone, terrazzo floorings can also chip. But you don't have to worry because terrazzo is one of the most durable floors you can have installed. Once sealed properly, the material is impervious to water and stain damage. Even if terrazzo is worn down over the years, it can be re-finished and polished to look as good as new. When considering the low maintenance of terrazzo , it provides a long-lasting product at an affordable price. You cannot compare terrazzo floors in durability to carpet, wood or even marble.
Cost
The initial cost for terrazzo may be higher compared to other flooring materials. You are not only using a combination of two of the most expensive materials, but also using concrete or resin to set it. The process of installing terrazzo floors adds to the expense because it needs to be professionally installed, unlike marble, granite or concrete. However, terrazzo is a worthy investment that will save you money over time as it is quite durable and requires few repairs. Additionally, unlike other flooring materials, the maintenance of terrazzo tiles is easy. You just need to sweep and mop often. This is the only upkeep expected to keep up a terrazzo floor.
Installation
You can install terrazzo tiles by yourself. However, if you want true terrazzo flooring, you'll need proficient assistance from a professional to put them. This makes terrazzo floors a specialized installation.
There are a lot of pros and cons of terrazzo , but the material is beneficial to those who want to factor in durability and design into their floors. Presently, they are available in multiple structural choices but the best one and the commonly used one is the tile structure. The amazing durability factor that comes along with cool color choices and a mottled look makes this kind of flooring very popular. They are just ideal for the minimalistic interiors too. Terrazzo Australian Marble has been in the terrazzo business for over 40 years. Located in Sydney, Australia, we can help you with anything related to terrazzo . If you want to know more, you may contact us by calling 1300 903 082 or visit https://terrazzo.net.au/contact/.