Have you walked on an impressive looking floor and simply can't believe your eyes about its intricate details and great-looking finish?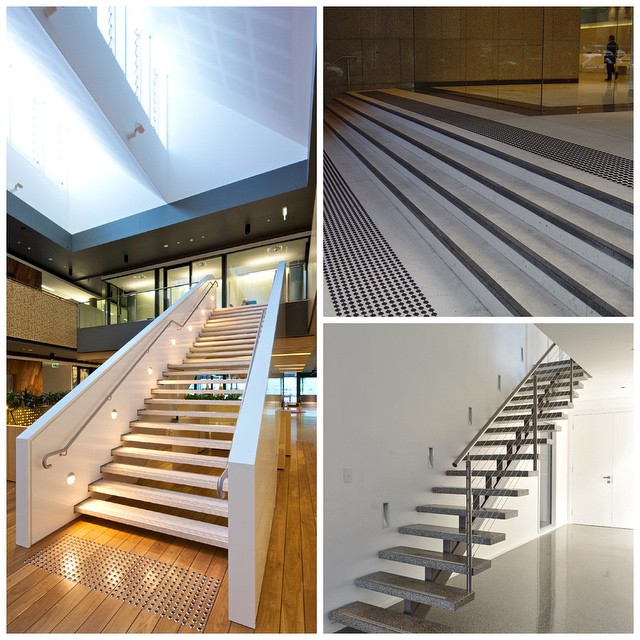 Terrazzo is one of the most beautiful and safest flooring, steps and stairs and riser systems available for indoor and outdoor use for residential and commercial applications. So durable, beautiful and colourful it is one of the handiest building materials available! As many would dare say, it's so good to be true! Terrazzo Tiles and pre cast stairs and risers are attractive and exceptionally luxurious. What more, Terrazzo is so durable and tough it is known to outlast even the building it is installed in!  Plus, to make terrazzo even more your choice in flooring, steps and stairs and risers systems, this material is so easy to clean and maintain: simply use a damp mop or cloth and effortlessly wipe away everyday accumulated dirt and grime. You can easily apply a polishing agent and simply let it to dry for a shiny new finish that looks like the day it was handed over perfect when cleaning and maintaining large or spacious areas.
Elaborate and sophisticated details and designs can be embossed or combined with your terrazzo floor. One can start by choosing the aggregates to be mixed (A mixture of cement or epoxy terrazzo, marble aggregates, various colors of recycled and virgin glass can now be fully utilized, including but not limited to recycled mirror glass, bottle glass, plate glass and recycled porcelain and pigments it is mixed in).
Appreciate the various finishes you can achieve with your Terrazzo flooring. Sealed Polished Finish is the standard finish to commercial retail projects. Floor is ground on site and a protective shiny sealer is applied. This sealer is maintained to ensure that the floor looks like the day it was handed over. Machine Polished Finish is when the Terrazzo Floor is ground and machine polished on site with a penetrating sealer applied. It is suitable for low traffic areas. Honed Anti-Slip Finish is when the Terrazzo Floor is ground on site to a honed finish. If a non-slip finish is required a non-slip additive is added during the manufacturing process.
Terrazzo can be used in various and very beautiful applications which include tiles, steps and risers, skirting, wall panels, coving, benchtops for kitchens, bathrooms or lavatories, and work areas in general, pavers and shower partitions. Terrazzo Pre casts is available in exacting standards in various sizes and attractive finishes. The 5 axis CNC machine can achieve complex shapes and sizes to challenging standards. Pre Cast Terrazzo is available in various dimensions, thickness and finishes that suit your particular requirement. The cost effectiveness and less time consuming process of using Pre cast Terrazzo is why knowledgeable architects, choosey interior designers and intelligent storeowners and homeowners specify Pre cast Terrazzo in their properties, shops or business offices. There are lots of projects works that are testimonials to the grandeur of terrazzo!
So if you are looking for flooring and interior designing material that is adaptable look no further with Terrazzo!