The Christmas Season is fast approaching! Get your terrazzo floors ready and shiny for the avalanche of family and guests for your special Christmas lunch celebration! Hang Christmas wreaths on your front doors and decorate your houses and gardens with Christmas Trees and lively lights and get into the spirit of the season. You can also decorate your houses with bunches of 'Christmas Bush' for the Christmassy red and green effect. You can even get ready early and enjoy Boxing Day by having a barbecue at the beach or watch the exciting Sydney to Hobart Yacht Race once you have cleaned and polished your terrazzo floors.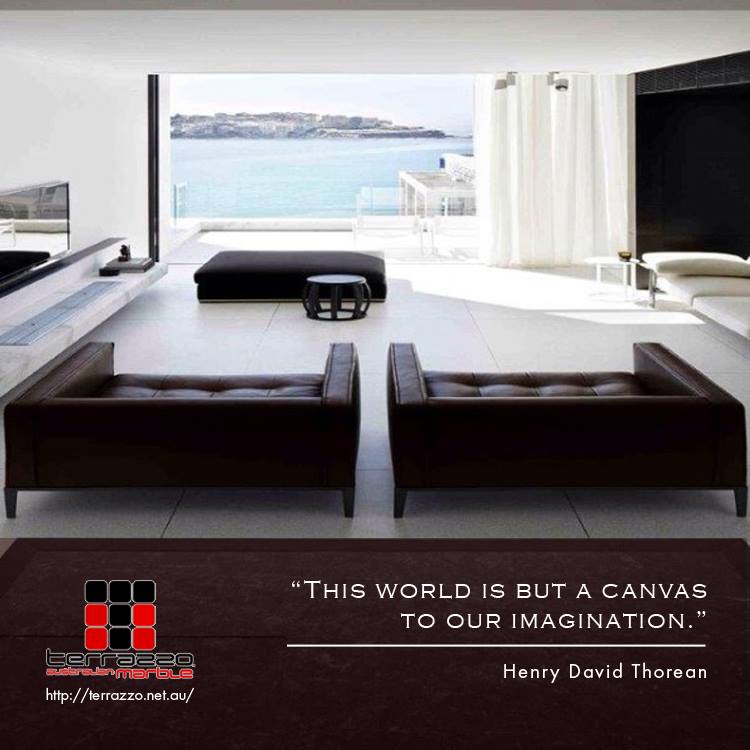 Bright and Beautiful Terrazzo Flooring for Christmas
Even the best kept terrazzo floors must be properly cleaned and polished to retain its shiny, bright finish. Here are a few handy DIY tips to keep your terrazzo floor spic and span.
Sweep the terrazzo floor to remove loose dirt and other debris. A dry mop can be very useful if the floor is dusty. Use plain water or a neutral cleaner, wet mop the floor and let the cleaner stand on the floor for several minutes to soften dirt that have collected throughout the months. It is important that the floor remain wet during this time, otherwise loose dirt and debris will simply dry back onto your terrazzo floor. Wash the floor thoroughly with clean water or use a wet vacuum or squeegee to remove the dirty water that has collected. Rinse the floor more than once with water to remove all the dirt that has accumulated. Wipe with a clean cloth and leave it to dry thoroughly. Depending on the foot traffic of the flooring in the house, it may be essential to seal and polish the terrazzo floor if it appears dull. You may polish and buff the floor to restore its natural shine. But remember there are specific products available at home improvement stores for polishing the terrazzo, as well as sealing the polish once it has been applied in order not to damage your terrazzo flooring.
Remember, to keep your terrazzo floor looking like new NEVER use an oil-based cleaner or stain remover. Oil products can permanently discolor terrazzo flooring.
When using a cleaning product, even one specially formulated for terrazzo floors, remember to test it first in a discreet area to check for discoloration.  You can place mats or rugs in high traffic areas and near your refrigerator or stove to lessen stains, and remember to wipe up any spills immediately. It is better to have a regular cleaning schedule to avoid long term buildup of dust and other debris on your floor. Regular cleaning will help you get rid of hard to remove stains faster and easier plus keeps your terrazzo looking clean and beautiful always.
Be ready and merry for your special Christmas celebration at home with lots of food and goodies and gifts with your shiny and like new terrazzo floor providing the added elegance in a cozy and homey ambience your guests and friends will surely notice and appreciate.