Contemporary designs can be found in hotels, business offices, homes, shops and restaurants using Terrazzo from top to bottom that enthrall the senses to the max. From dazzling floors, to inspiring walls, stairways, cozy bathrooms, and even outdoor areas such as pools and calming walkways!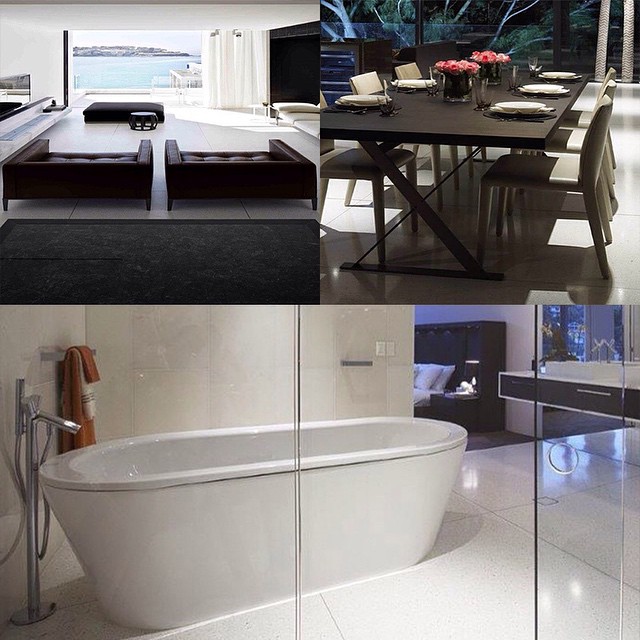 Modern-day terrazzo production now includes utilizing polymers, resin, and epoxy that improve the texture, reduce cracking and increase its toughness. Today's terrazzo is rock-hard and impenetrable but, of course the usual polishing and buffing will bring out and maintain its lustrous gleam longer. Imagine the versatility of terrazzo where one can create business logos, artistic designs and personal works of art produced by utilising terrazzo as your medium or canvass.  
Terrazzo floors are always almost spectacularly stunning where ever it is used, as bits of shiny aggregate catch the light and create a shimmering effect. Natural stone chips, marble, granite, and quartz, are the obvious choices for terrazzo finishes, but not to be left behind are other types of aggregates which are also used, counting glass pebbles, synthetic chips, and silica bits that offer an endless display of colors. Experienced tradesmen can create intricate designs according to your imaginative whims, turning commonplace walkways and hotel or building lobbies into works of art. Terrazzo is extremely durable and resilient, plus its non-porous nature minimizes both staining and bacterial absorption. These properties make terrazzo a top choice in high traffic foot areas. Reason why more and more architects, building owners, interior designers, shopping centers and discriminating homeowners are now open and opting to use terrazzo. You can always blend style and durability with terrazzo as your material of choice
Create Designs with Terrazzo
Terrazzo is known for its timeless beauty and lively colours. Architects and interior designers enjoy using terrazzo for their projects since it provides them more flexibility to create designs never seen before.
Mosaics
Since terrazzo was created and discovered by Venetian mosaic workers in the 15th Century by expertly piecing together inlaid stone or glass to create a distinct pattern from discarded materials, it can easily be arranged into complex geometric patterns, which can highlight a structure or project.
Business Logos
Many businesses today correspondingly include their logos with their terrazzo flooring. It's a smart branding technique that provides the floor a unique identity. Terrazzo can match any color with highly detailed levels in artworks. Divider strips can also be shaped, separating any color change in the design. The effects are really quite impressive.
Graphics
Many Art Public Places allow celebrated artists to develop creative finishes of their own signature. With terrazzo, these artists work with architects to cultivate artworks that represent a city's culture and history.
Free-Flowing Lines
Design Lines can serve to help direct people through a building. It works simply by keeping traffic flow moving in particular directions in a building.
One-piece Floors
Designs can be seamless too. An unassuming design works marvels as well. After all, not all terrazzo applications need to be creative artwork. Some are just meant to be plain and simple.