You work hard for your money reason why it is practical that you want only the best terrazzo materials that you can get for your high-end home or commercial building projects when it comes to constructing and even refurbishing your old home or building.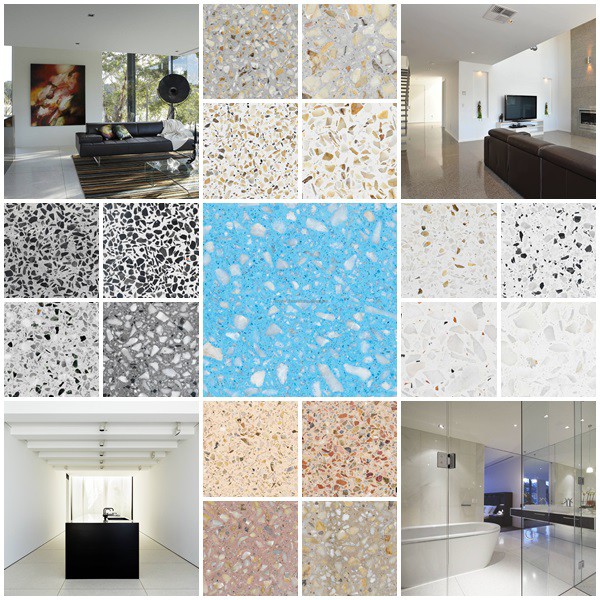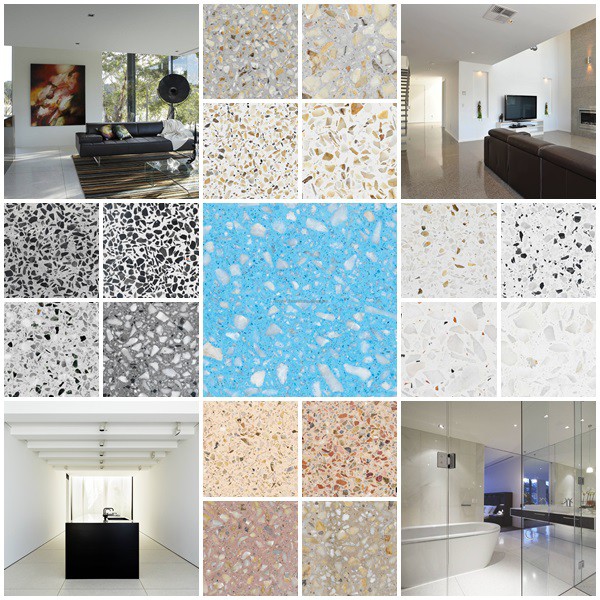 The makings of a good terrazzo contractor
Long Experience– First it's important and essential to look at the proven track record of the supplier. Showing that the supplier is established enough in terrazzo manufacturing and is able to show a list of projects it has undertaken.
The company's years of experience are proof of the company's craftsmanship and reputation. Its experience help guarantee that they know what they are doing and will put your best interest at heart. After all, your investment in terrazzo is for the long run.
Detail Oriented– Since producing and processing terrazzo is considered an art form, the company should be skilled at setting up floorings, and pre casts elements and other furniture. Consider a supplier that has a great appreciation on design concepts. They must have that artistic predisposition to make sure that your home and establishment get that design that you want.
Once they see risks or something off with the plan and design, they will not hesitate to give their points to correct it. This is a sign of mastery to their craftsmanship. This will set them apart among the rest.
Collaborative in Projects– A respectable supplier will recommend designs. They won't hesitate to help you on how to best implement your project, understanding that working together with the designer and owner will yield better results at less the costs.
Ability to Deliver– this is essential especially when doing large projects. You need to check if they can deliver large in quantities. If their team has the capability to assemble and implement your terrazzo inspired projects. A good supplier should have top of the line processing machines and the right tools and expert craftsmen to do the job. Check the equipment and processes.
Confirmed Sources of Materials– Check where they get their materials. Check if the terrazzo materials they use are durable and are of high quality with great designs to show. Terrazzo tiles and pre cast building elements should be manufactured from the finest materials available so it lasts a lifetime.
Terrazzo Australian Marble operates its own factory and quarry here in Australia. It follows stringent standards in all levels of the quarrying, cutting and manufacturing process.
* Service Warranty– It is given that a good supplier will give you a good warranty. This is because they are confident with their products and craftsmanship. They won't hesitate to give a warranty.
So, in picking a terrazzo supplier in Australia remember that Terrazzo Australian Marble offers products with elegant designs and durability with the flexibility to make the most of its many different uses. Use it in your floor tile installations as terrazzo tiles or in-situ or pavers in walkways or as pre casts  as stairs, steps and risers, skirting, wall panels, coving, benchtops for kitchens, bathrooms or lavatories, and other work areas, columns, shower partitions, engineered stone partitions and in more recent developments as public furniture in city parks and walkways. Always pick the right one!