The original clients of home and building designs are settling down into their retirement and long-term vacation plans. The baby boomers and the generation in their late 40s are shifting investments and how they spend their money from high-value homes to travel and healthcare, among others. The clients of interior design are now the millennials who are starting to develop their own sense of style for their homes and are capable of spending to achieve their taste. From simple flooring provided by the unit developer to classier terrazzo marble tiles custom-fit to their space, from simple living room furniture to high-end concepts on space-saving pieces of furniture, these young customers are changing the game for the interior design business.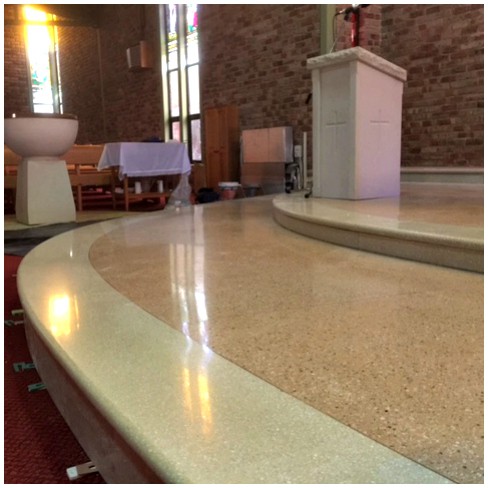 This lifestyle and age-driven preferences are challenging how designers conceptualize, create, and deliver interior design projects. Two technologies are particularly disrupting the market by enabling more innovative service providers to create immersive experiences for their clients.
 Augmented Reality and Virtual Reality
While Virtual Reality is slowly making its way to the interior design industry, the technology is still quite expensive to be adopted by many designers. Augmented Reality has become a go-to technology for designers who are trying to beat established and more well-known names in the industry by providing close-to-reality views of concepts to their clients. Apps have bee developed and are constantly evolving for this purpose alone. Gamification has also caught up with this trend, providing end-users a fun way to test out interior design concepts within a gaming app.
 3D Printing
From 3D printing patterns on the floor for poured-on-site terrazzo treatments, to 3D printing furniture pieces that are not readily available in stores, this technology is opening more opportunities for the whole range of service providers offering solutions for spatial design. Even if it is still quite expensive to acquire industrial-size machinery, there are now businesses offering 3D printing services for service providers (business-to-business engagements) which makes access to this technology a lot easier without having to invest directly on acquiring the printers.
There are more ways the interior design space will be influenced by technology. But it is best to remember that a great space still starts with a good eye for design.