Different types of clients have different preferences when it comes to designing Terrazzo Flooring. They can use different materials, such as Terrazzo Tiles or Terrao Pavers, and approaches to achieve a design that would fit their objectives and match the structure's overall architecture. The conceptualization for a household project may be different for a public construction project, but there are 4 major tips for creating the perfect Terrazzo Flooring for any project that could ensure an elegant design for your project.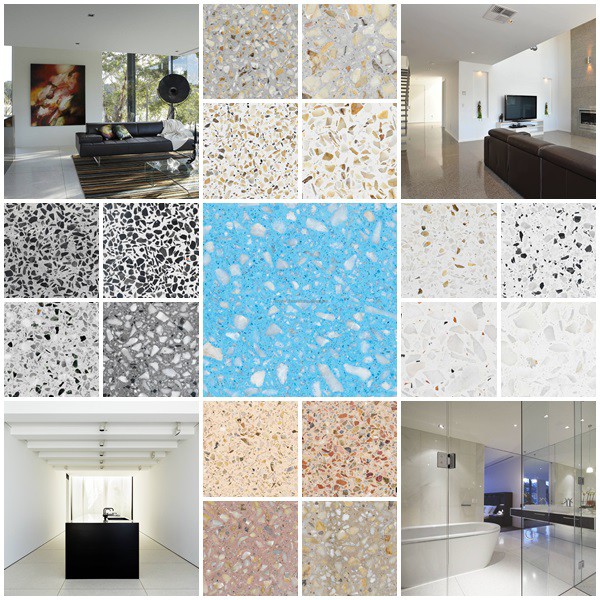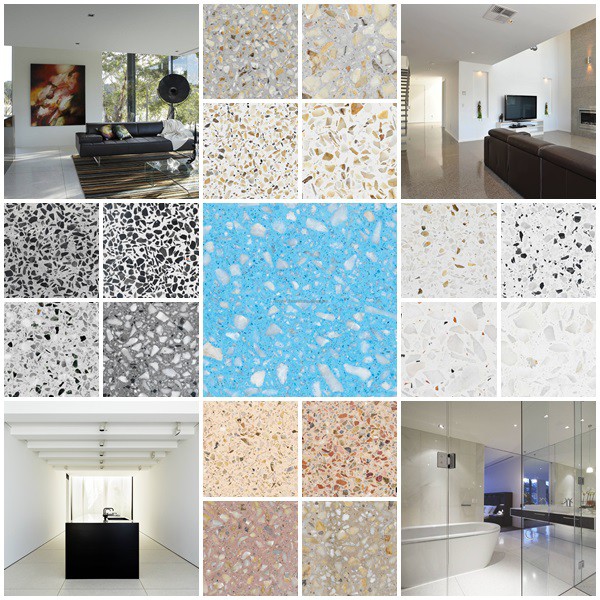 1. Have an open discussion with other stakeholders in your project. 
Having an open mind about the design should be your priority. You won't be able to come up with a fantastic design if you stick to singular concepts and be set on implementing those same designs. Having an open discussion with your project partners and other stakeholders of the project is a good starting point to conceptualize the right design fitting your theme. 
 2. Visualize your colors 
Thinking about your colors and having them ready for your consideration is another important tip when designing your terrazzo flooring. Terrazzo makes your design extra flexible with the wide array of colors you can play with and choose from. You should not be afraid to explore the different hues available for you. Hues matching different designs make the Terrazzo flooring even more visually appealing. Except for minimalist designs where hues are limited to singular colors, Terrazzo should be maximized to create combinations of colors and execute a prime design.   
 3. Get inspiration from things around you 
There is no better inspiration than the things immediately surrounding you. If you're inside a newly built structure, the pieces surrounding you in that structure could be an easy source of inspiration. Or, go outside the structure and soak in the elements surrounding it. If your structure is in the middle of natural elements, take inspiration from these and think of ways to bring those outside elements into your space. The flow from outside to inside could be easily established by a flooring, well designed to integrate the outside space into your structure. If your structure is in the urban jungle, surrounded by solid urban elements, take inspiration from this as well and highlight these elements in your floor design or color.  
 4. Always plot your control joints in the design and don't let them ruin or define your design 
If you've previously designed Terrazzo flooring, you would know that the control joints are difficult to deal with especially if the design is more "flowing" or irregularly shaped. The last thing you want to have is a control joint that "breaks" the design unnecessarily, making it look like it's cracked in the wrong places, or cutting through important elements. This is especially crucial if you have elements such as logos or brands on your floor design. Having control joints are crucial and needs to be plotted accordingly. 
Having these tips in mind will surely help you design that perfect Terrazzo flooring for your structure. Keep in mind these guidelines and you'll surely come up with fantastic results in no time.