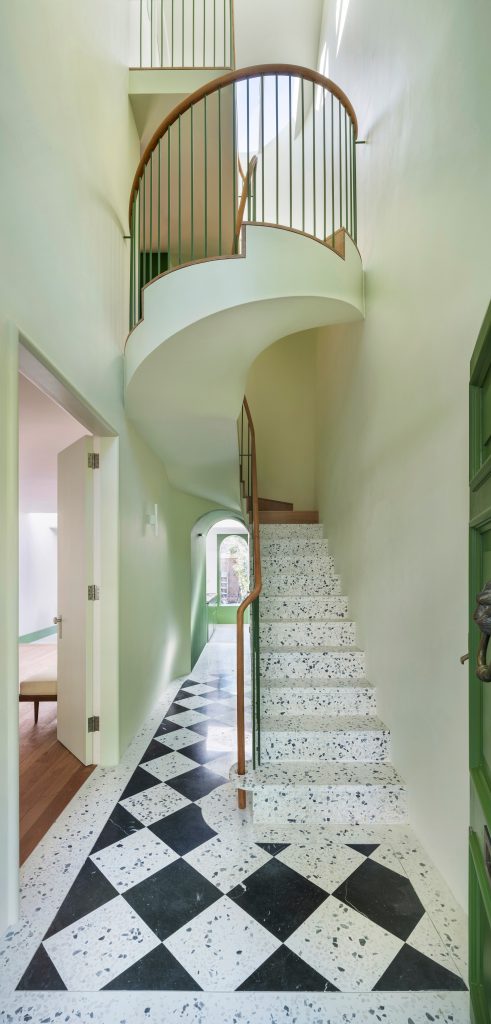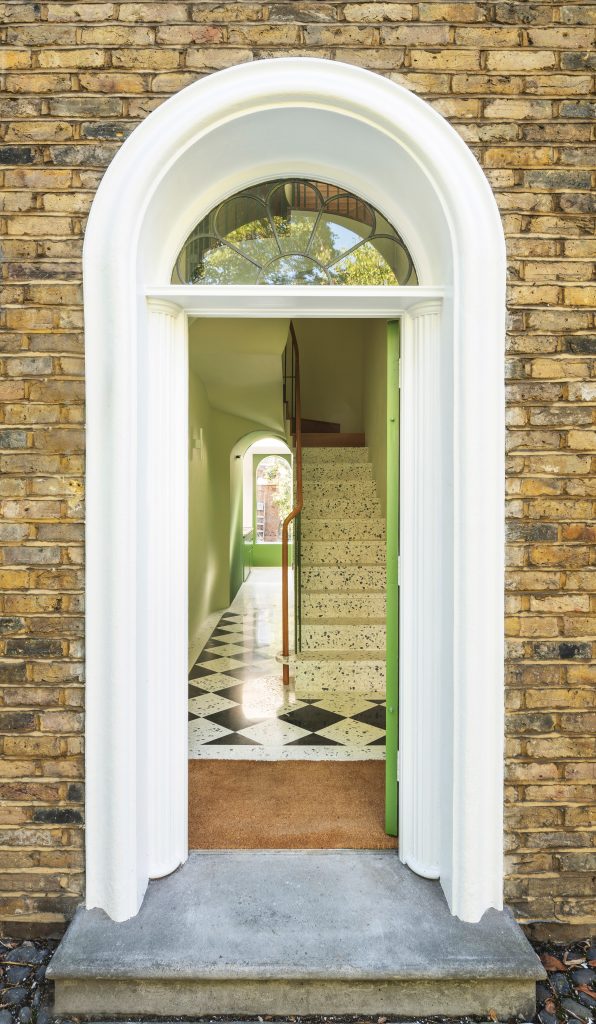 Restorations and renovations are some of the most exciting tasks for interior designers and architects. This task was taken with much gusto by Gundry & Ducker when they restored a 1970s house in London. Created with chequerboard terrazzo patterns, touches of a vibrant green, and wood, this restored terrace of White Rabbit House is a "modern interpretation of a Georgian house", according to the architects featured in this Dezeen.com article.
Georgian revival architecture was the most commonly-emulated styles between 1900 to 1950, especially in New England where colonial heritage was most evident. This project to revive the White Rabbit House was a colorful and lively take on Georgian architecture. The black and white terrazzo flooring and the grey terrazzo exteriors brings a genuine and elegant feel to the space, while the uncommon green walls matches the natural lighting that floods into the room from the windows. The green chosen for the interiors isn't too bright or pale, but also isn't too dark. This crisp color brings the modern take on interior design to life.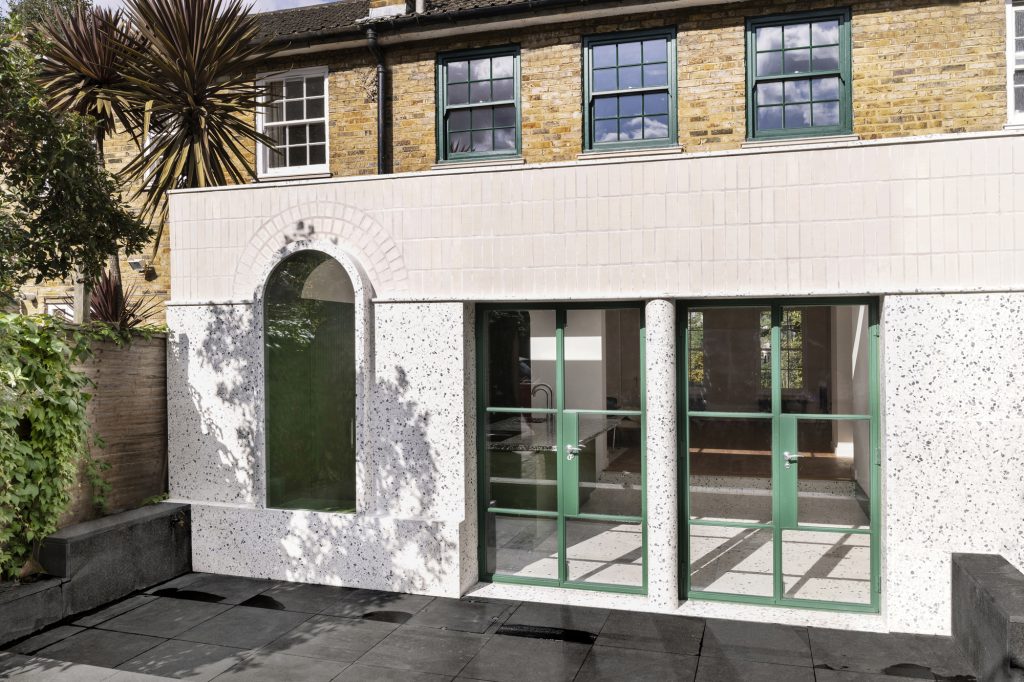 Aside from the design, functionality was important for the owners. And this was where the architects made clear that their vision of this renovation was worth executing. They've managed to meet the owner's requirements in terms of number of rooms, storage, etc. But what stood out was the cantilevered pill shaped staircase that started out with terrazzo steps which turned into wood landings. Complemented by smooth wood handrail that elegantly curves as one traces his way up or down the steps. Even though the it was built on site and appeared contemporary, the architects built it the same way a Victorian or Georgian staircase would've been built. The architects also engaged terrazzo experts to use both in-situ and precast formats.
Inspired by this beautiful renovation? Talk to Terrazzo Australian Marble today to learn how you can integrate Terrazzo into your interiors.