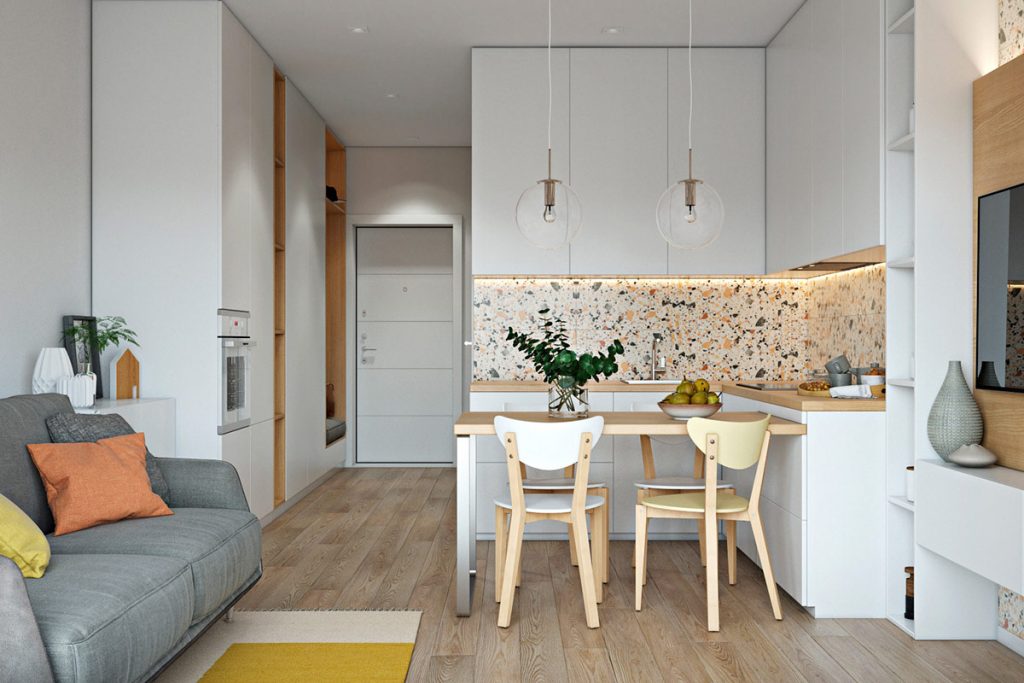 Cities are becoming denser as more people flock urban spaces in search of better economic opportunities. With housing developers creating smaller spaces to fit in more units in smaller land areas, individuals and families are challenged to create livable spaces out of tight spatial limitations. Not every household would have the resources to get professional interior designers to transform a basic space. But there are a few quick improvements that can be done with the help of good terrazzo suppliers who can effectively deliver terrazzo requirements for your small space ideas.
Flooring for living area
Having small spaces should not limit one to installing a monotonous flooring across the space. Introducing space segregation doesn't have to mean resorting to bold colors or totally different materials. One can start with a small portion of the living room with a subtle white and grey terrazzo tiles. To add depth and texture to the flooring, one can also explore textured materials such as wood parquet.
Benchtops for small kitchens
Another clever way to add personality to small spaces is to make benchtops neat yet colorful. Terrazzo benchtops is making a significant come back to kitchens because of its playful yet neat style, the color possibilities, and its elegant finish. Small spaces may mean smaller countertops. Instead of resorting to plain tiles, this can be an opportunity to bring out the homeowner's personality by fitting terrazzo into this small kitchen top. Other options could be to look for terrazzo styles for the dining table.
Walls for bathroom
Bathrooms can be tricky for small spaces because this is an area of the house that is ideally kept neat and bright. Terrazzo can be used to add decorative touches to the bathroom's walls. For a cohesive look, match this terrazzo with the kitchen's terrazzo theme or at least explore the same shade of colors.
There are several creative ways to give personality to small spaces. One can also explore storage styles and maximizing vertical space (from floor to ceiling) to add fixtures that can introduce dimensions and shapes in the house. To learn more about terrazzo and how one can incorporate it into small spaces, talk to Terrazzo Australian Marble today.