Without a doubt, terrazzo is one of the hottest design materials right now. As one of the most flexible materials, you can see it from your kitchen tops, to your walls, and even malls – you name it's out there.
If you are someone who is into following trends while still valuing design, then terrazzo is something that you should look into. There are so many options for this material – from colors, size, and formats, you will never run out of any ideas on how to use it. So here are a couple of ways on how you can use terrazzo to design your home.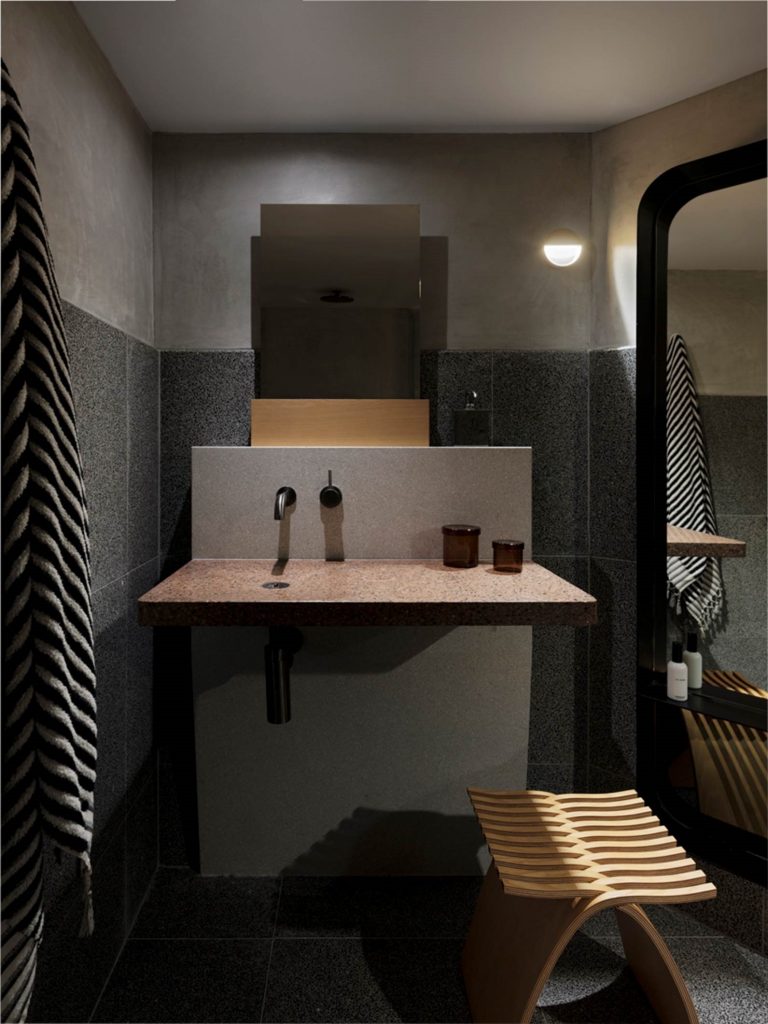 An appealing porch
People say that your house represents who you are as a person. The way you design it shows your personality and the size and type of house you have prove your success in life. Once you've completed this milestone in your life, you shouldn't hesitate to show people where you are in life.
The porch of a house is one of the things anyone will see. This allows them to say if the house is beautiful or not; if the host has a good taste in design or not. Depending on the overall style of your house, your porch can adapt whether it is going to be a screened, sleeping, or rain porch. You can even have a portico if you're into columns and arches, or veranda if you want a bigger type of porch.
Designing your porch is not simple because it has a pretty small space compared to the other rooms of your house. This allows you to have a couple of items on there so it wouldn't look empty. However, one way to design is by integrating terrazzo. From the floorings to the railing, or the columns and arches, you
can use terrazzo tiles to add elegance on your porch. Since it's a versatile material, you can adjust the colors of your terrazzo to the exterior color of your house.
Subtle colors for your interior
No matter what type of interior design you want for your home, there's always room for you to go over and beyond to make it more elegant. Having too many elements such as your furniture, appliances, or decors is too much to handle. People tend to spend a lot of time just by figuring out the items they want in that room, when in fact they can add design in the most subtle way.
Have you noticed how some houses look very elegant even without having too many items? Aside from being minimalist, they were able make colors pop up with their floors, walls, countertops, or columns. One of the materials that they use here is terrazzo because it's a material that's very easy to customize. You can choose the colors and other elements that will be used for terrazzo tiles and decide where in your house do you want it installed.
Terrazzo for kitchen floor and counter tops
Terrazzo also goes well in your vanity room sinks or walls.
If you are living in Sydney, Australia, and would like to integrate terrazzo in your home design, Terrazzo Australian Marble has been in the industry for over 40 years. You can contact them by calling 1300 903 082 or visit https://terrazzo.net.au/contact/