Terrazzo pavers are considered premium materials for outdoor construction projects nowadays. It is widely used for patios, swimming pools and walkways. Terrazzo Australian Marble will be sharing why the durability and design flexibility advantages of this most sought after material.
Durability
Terrazzo pavers consist of various hard aggregates such as granite, river pebble, quartz and basalt combined with a cement binder. The pavers are honed in a factory and shot blast to give the tiles an anti slip texture. Each tile is individually chamfered for that prestigious look.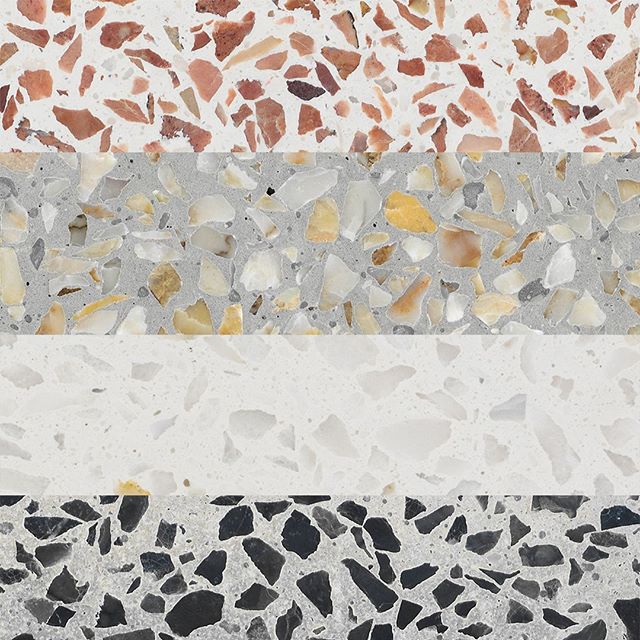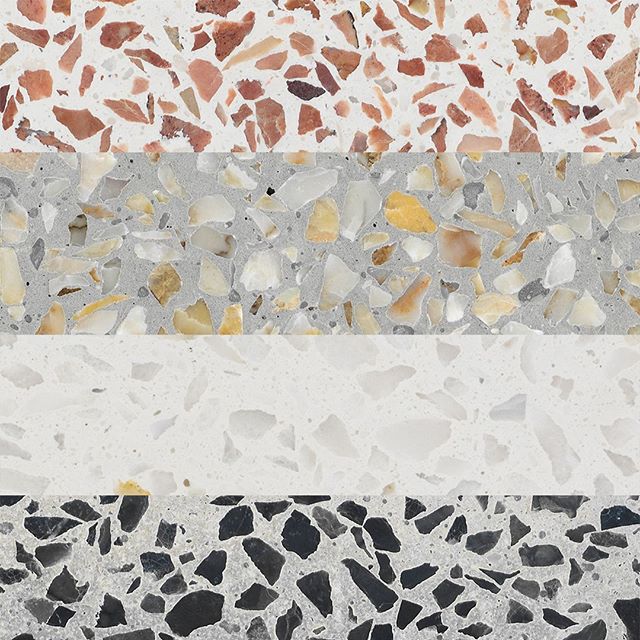 Example of terrazzo paver implemented by Terrazzo Australian Marble in a commercial establishment
Terrazzo pavers can withstand harsh outdoor elements such as rain, extreme cold, and heat. It is completely weather proof. It can withstand heavy foot traffic making it a perfect material for outdoor walkways.
Terrazzo pavers are also known to be moisture resistant. When exposed to water, they are not susceptible to grout and stains. Terrazzo pavers are also non-slippery, this quality is excellent if you are planning to lay out tiles for swimming pools.
Because of its durability, many clients of Terrazzo Australia Marble enjoys minimum maintenance of their pavers. This results in huge cost savings in the long run.
Design Flexibility
Terrazzo external pavers can be manufactured to match to complement existing outdoor furniture and structures.  If you want to have a minimalist design, you can choose from a wide variety of colors to fit your theme. Here are some colors you can apply for your project.
Black & Greys

White Tones

Colored Tones

These color tones allow designers to paint a picture of what their project would like to represent. Whether you want an urban or a contemporary outdoor design, there is a huge range of textures to choose from. At Terrazzo Australia Marble, you can even select the number of pigments and stones.
Terrazzo pavers are very flexible when it comes to design. You can cut and customize shapes. You can customize sizes to fit your surface area.  These pavers are very flexible that you can even design emblems and form artworks from them.
Tips on Leveraging Terrazo Pavers for Design Flexibility and Durability
Plan the design of your outdoor areas– Terrazzo Australia Marble strongly recommends that you list what are the themes you are eyeing? What furniture would you like to have in your area? Do you want a conservative or a more contemporary design
When to choose seamless or non-slip tiles- if you want to have a more polished look for your paver you can choose the seamless terrazzo paver. This works well for flooring that has emblems or artworks. The seamless design makes it look more exquisite. If you want to have it simple you can use the non-slip variant. This variant is ideal for large floor areas or areas that have high foot traffic. The non-slip qualities ensure safety.
Cleaning your Pavers- these pavers are built tough. It is recommended you use terrazzo cleaners or water when rinsing these tiles. Make sure your solution has a PH 5 value to avoid discoloration.