Terrazzo comes in different types of flooring systems. The common tiles are the one frequently used in most construction projects. Did you know that the most superior of them all is the Insitu Terrazzo? In this article, Terrazzo Australia Marble will discuss that advantages of this certain type.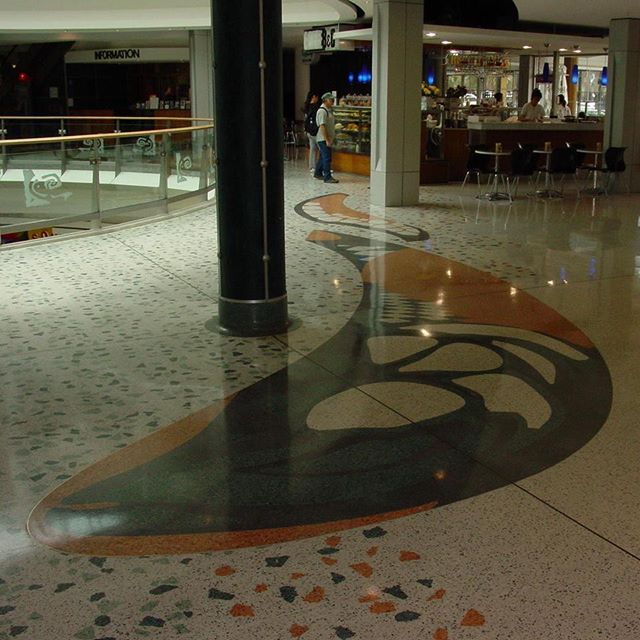 What is Insitu Terrazzo?
In situ terrazzo is usually poured on the location. When it was first discovered, terrazzo and its methods of creation have improved.  Since it is poured onsite, in-situ terrazzo is the only flooring system that is custom-made to exact design specifications of projects.
Other flooring systems need to be made in a factory, thus builders are limited to the standard textures and colors. There is minimal room for design flexibility.  In situ terrazzo has virtually no limits when it comes to colour combination, patterns, and shapes.
Insitu terrazzo is often used in upscale projects. These projects require a high level of customization. Most in-situ projects of Terrazzo Australia Marble are those that require incorporation of artworks, logos, and complex floor designs.
Advantages of InSitu Terrazzo:
* Durability– its robustness and durability are the same with the ordinary terrazzo tiles. In-situ terrazzo is made to be very tough. It can withstand heat, cold and moisture. It does not easily break when objects fall to the floor.
* Elegance– what sets insitu terrazzo compared to the ordinary terrazzo tiles is that it is seamless. You can have an entire floor without any gaps in between. Because it is seamless the design of the marble makes it standout more. The smooth finish makes the floor appear more like an artwork
* Design Flexibility– with terrazzo in-situ you can select from a wide variety of color palette. You can design emblems and complex patterns for your floor. Terrazzo Australia Marble has projects for parks, hotels and upscale homes that requires complex logos and emblems. This is the material used for most projects.
* Environment Friendly– very much the same with its ordinary counterpart. Insitu terrazzo uses green materials. Upscale clients require that the materials used for an establishment should not harm the environment. With terrazzo insitu, you can be guaranteed that your building complies with this.
* Easy maintenance– cleaning insitu terrazzo is very simple. You can use water or any solution that are PH5 based. Your maintenance crew can clean it twice a month. Imagine the savings in maintenance costs.
* Warranty– same with its counterpart, Terrazzo Australia Marble guarantees 10 years warranty for its floors. Throughout the history of Terrazzo Australia Marble, this material lasts 7 years before owners call for warranty maintenance of their floors. This is how tough this system could be.
Different Types of Finishes for Insitu Terrazzo
Terrazzo Australia Marble offers 3 different finishes for in-situ terrazzo. Each has their own advantages. It is up to you to choose based on your preference and usage. Here are the following:
Standard sealed finish – this type of finish is honed on site and is most often recommended for areas that experience heavier foot traffic to help protect from constant friction that could staining and abrasion.
Machine polished finish – this type of finish is most suitable for commercial and living spaces that do not experience such high volume foot traffic.  The floor is ground and then machine polished with a penetrating sealer on-site.
Honed anti slip finish – this type of flooring is also ground on-site to a honed finish.  Non-slip additives can be incorporated if required.