Terrazzo is really hot in construction projects nowadays. If you visit malls, hotels, and upscale residence, you will notice that a lot of them are using terrazzo marble tiles. When you asked any architect or interior designer, terrazzo is among their preferred material. What makes terrazzo special?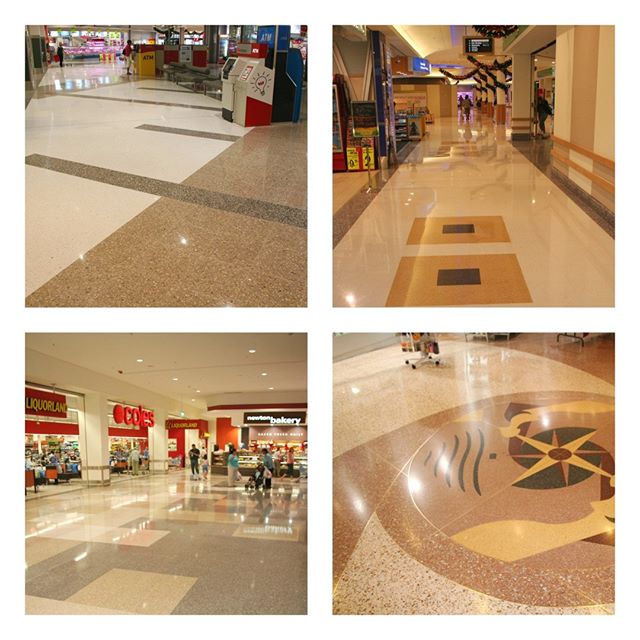 Outstanding Durability
Terrazzo is composed of Portland cement, sand, color pigments, stones, and marbles. This combination makes it very durable. Throughout the history of our company, establishment owners only avail the warranty of their floors after 7 years. Many of them are commercial owners that have very high foot traffic. This is a testament to the durability and robustness of terrazzo marble tiles.
Elegance and Beauty
Many architects utilize terrazzo marble tiles because of its elegance. Upscale establishments use this material because it adds a premium feel to their environment. Interior designers love this material especially if they aim for contemporary and modern interior design. The available textures and colors of terrazzo fit well to their design.Interior designers also use terrazzo for urban interior design. The texture of terrazzo fits very well with the rough industrial finish. It compliments with the bare concrete and metallic finish of urban design.
* Design Flexibility– Many architects and interior designers use terrazzo marble tiles because of its design flexibility. You have lots of colors and textures to choose from. You can customize its shape and size to fit with the theme of the project. It is very flexible that it is used to build floors that have emblems and complex artworks.
Easy Maintenance– Terrazzo marble tiles can be easily cleaned. Your maintenance team can use water or any PH5 solvent to clean the tiles. Terrazzo doesn't hold moisture. This helps void stains and grout that hounds other flooring systems.
You can clean the tiles twice a month. Another system requires weekly and even daily cleaning. The smooth finish of the material helps minimize stains and fungus from attaching to it. Owners of terrazzo marble tiles enjoy huge cost savings throughout the years.
Conclusion
Terrazzo marble tiles are indeed the preferred choice of most construction builders. It is exceptionally beautiful, it is extremely flexible in design and it is very easy to maintain. We highly recommend that you explore this material on your next project.
If you need help exploring terrazzo, feel free to contact our friendly staff so we can assist you. We will be happy to assist your journey with the wonderful world of terrazzo.