There's a lot that one can do with Terrazzo! It is one of the most versatile, most beautiful and durable building materials available for architects and interior designers. Terrazzo can be used for tiles, table top, benches, partitions, pavers, pre casts, steps and risers, skirting, wall panels, coving, benchtops, columns, public furniture and a lot more with a rainbow of colors to choose from plus an endless assortment of designs only your creative mind can imagine. Sophisticated homeowners and modern construction projects can benefit the most with the added flexibility that Terrazzo brings to a construction project.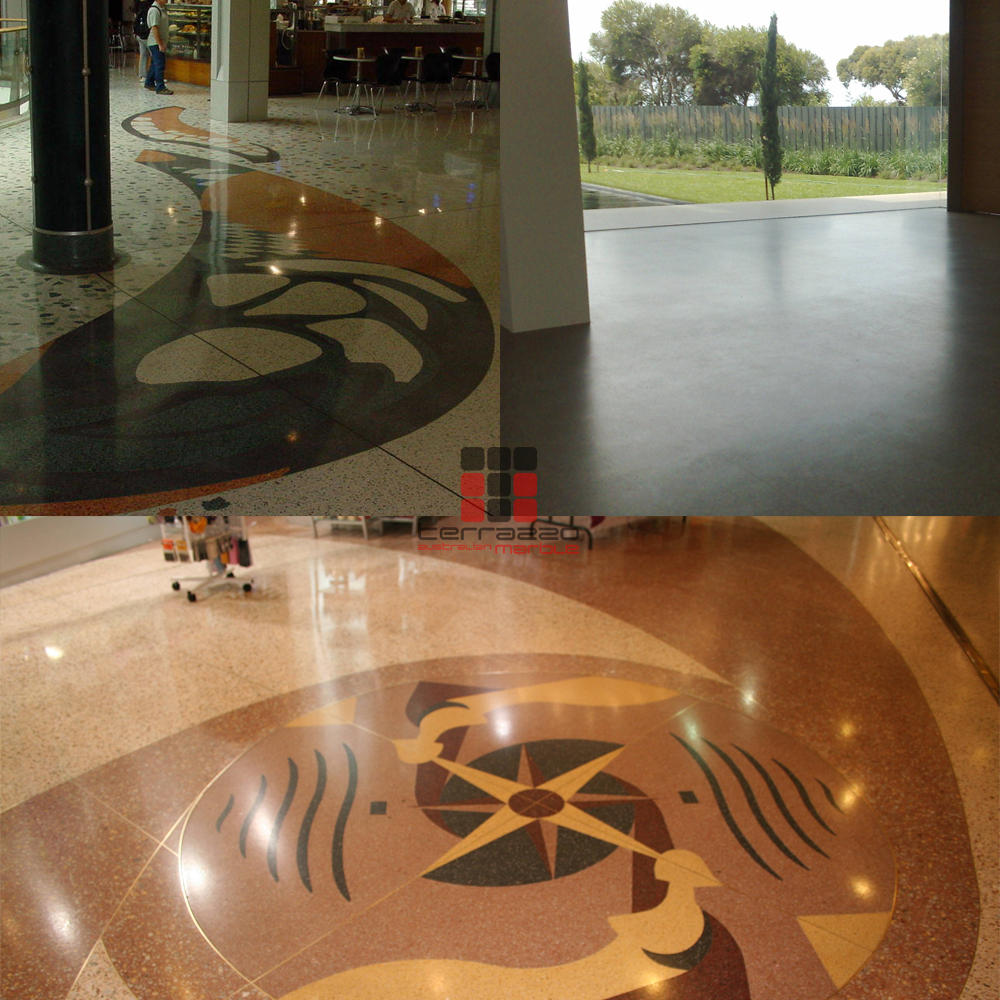 For over 40 years and counting, Terrazzo Australian Marble has been in the forefront of terrazzo production in Australia. The company prides itself in controlling all aspects of its terrazzo process. The company owns and operates 5 marble quarries in western NSW and manufactures its precast elements in its own factory in western Sydney. The factory has been furnished with the latest equipment from around the world including tile presses, 5 axis CNC processing machines, CNC edge polishers and saws enabling the company to have the capability to produce custom made building materials of exacting standards unheard of in the construction industry.The company similarly installs all its products with a team of highly qualified and skilled workers whose experience in terrazzo is without equal in the industry. One is assured of the quality of all its products every step of the production process up to the onsite installation.
Common Binding Materials used for Terrazzo Production
Cement
The oldest of the three types of terrazzo is cement bonded. It has the advantage of both interior and exterior applications. It readily accommodates the largest chip sizes used in the market, and can handily cover up subfloor defects effectively. It can be acid-washed for exterior nonslip surfaces.
Polyacrylate
Polyacrylate is a modified cement system that uses an acrylic additive that allows the cement to be poured as thin as ½ inch thick. Advantages include usage in outdoor applications because it is breathable glass chips can be used and can be acid-washed. It requires a high flatness tolerance for the subfloor. This process uses smaller chip sizes.
Epoxy
Epoxy terrazzo is the thinnest of the three systems at 3/8 inch. It can virtually achieve an unlimited range of vibrant colors due to the ability of the epoxy to take in a range of colors. Glass chips can likewise be used. Quick installation is possible due to the epoxy's fast curing time. It offers greater design flexibility.
One of the more exciting and innovative aggregate materials for terrazzo today is glass. Glass gives terrazzo a transparency and depth that has not been available elsewhere. Using glass is all about color – from deep red to abysmal blues to laid-back greens and crystal clear finishes. Glass can match any envisioned design plus add brilliance to otherwise mundane floors and walls.
The durability and low maintenance properties of terrazzo ensure prolonged use and enjoyment for years to come. Terrazzo designs and colors can be as limitless as one's imagination. Truly, there's a lot you can do with Terrazzo!