Cities are becoming more congested as rural populations shift to urban landscapes due to better opportunities and income. In a recent study of a regional bank, it was discovered that cities continue to expand in Asia and the Pacific, requiring more transportation infrastructure, housing, and energy to power megacities. This expansion creates a shift in lifestyle, forcing and encouraging people to work from home, blurring the line between work and home life. But how can interior design make this blurred line more acceptable and easier for both workers and organizations?
Create a clear space for work within the household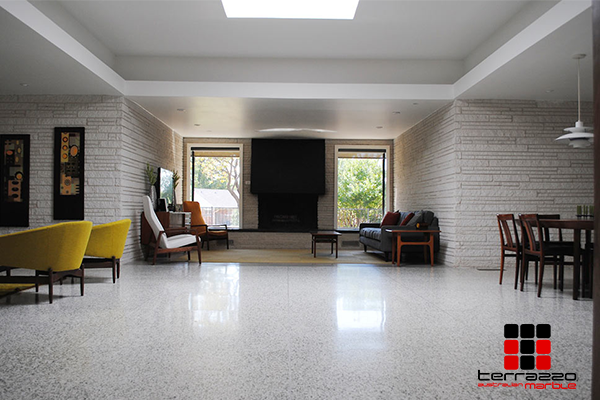 There is immense benefit with conditioning the mind for work. This conditioning includes seeing a notable space which the mind recognizes as a "work space". The interiors of a simple home need not be fully renovated to achieve a clear space for work. It can be some small distinctions such as separating the work area from the living room by adding a rug or carpet on top of terrazzo marble flooring, or changing the wall paint for the smaller work area instead of blending it in with the bedroom, the mood can change by simply transferring from the comfortable home feeling to the work space.
Declutter a specific area for "official break"
Decluttering may be normal practice for some people, but most households, especially those with more than 2 people, can accummulate things which are of course necessary for home living. But when work is brought into the house, breaks are important as they are in a normal work place. Having a specific space to have a break from work which still isn't part of the "home" will ensure that the individual will not shift to household chores or other errands during these work breaks. It is more difficult to go back to official work if one starts doing home chores. It would be much better if the space for break would be outdoors, or at least have a semblance of the outdoors.
Promote "work hours" at home
One other practice that can help productivity while working from home is setting clear hours for work. During these hours, deviating from work should be discouraged, and the individual should request from those living in the same home — partners or kids — to observe and respect these work hours. This can help structure the hours in the day by separating work from home chores and doing these within the appropriate hours.

Having the right space and an awareness of time can and will promote productivity even while working at home. This benefit should be encouraged and supported by organizations not just in Sydney but across Australia. Space modifications can be achieved if needed. Talk to Terrazzo Australia today to see options for flooring and partitions, suitable for work areas.