The sometimes unexplainable and beautiful unique designs and ideas you conjure up for floors, walls, benchtops and partitions zip by in the abyss of your creative mind like the perfectionist movie director or the reclusive best-selling book author. Now, the big question is how do you get your design into realisation as an architect or interior designer or for that matter even as a modern homeowner?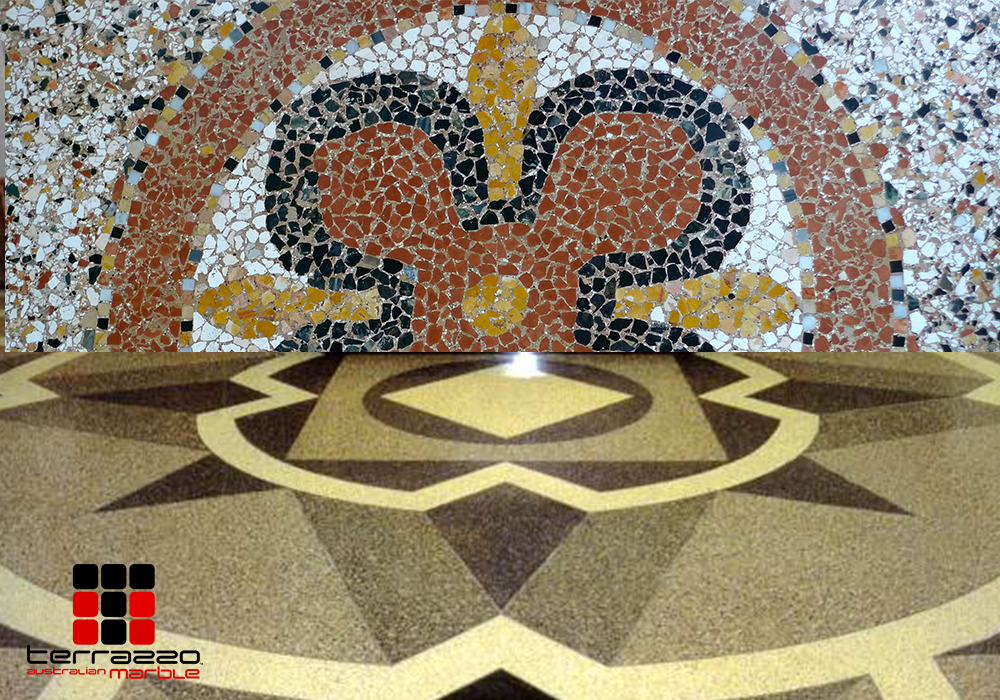 Not as daunting as you think if you assumed of terrazzo as your building material of choice for your canvas so to speak for your construction venture. Let Terrazzo Australian Marble Property do the dirty yet highly impressionable work for you! With the highly advanced technologies and machineries we utilize such as state-of-the-art 5-axis CNC processing cutting machines, terrazzo can now be used to create extraordinarily unique design installations. We can assure you that we can get the job done to your specifications!
Extraordinary processes in terrazzo production start even during its mining stage. The finest marble is extracted in quarries where only the best quality marble are selected, mined and cut. Once in the factory the chosen "raw materials" are processed with tile presses or cut with the latest 5 Axis CNC Processing Machine. A "5-axis" machine refers to the number of directions in which the cutting tool can move to cut the tile all in one go. On a 5-axis machine, the cutting tool moves across the X, Y and Z linear axes as well as rotates on the A and B axes so that it can cut the material from any direction. More advanced machinery called the CNC Edge Polishers and Saws offer the capability to produce material to exact specifications. Some of the finished products are pre cast in the factory for easy on site fitting.
For the hardest wearing terrazzo, it is recommended that you use In situ Terrazzo, One of the finest quality flooring product around, which is poured on site for a real seamless finish. Considered by many builders and contractors to be the ultimate in long lasting seamless flooring, traditional in situ terrazzo floors are fabricated with bonded stone chips and Portland cement. In its truest sense In situ Terrazzo is a composite material poured in place which is usually used for flooring where there is high foot traffic because of its durability. Consisting of marble, quartz, granite, glass or other suitable chips; sprinkled and poured with a very strong binder that is cementitious, chemical or a combination of both. In situ Terrazzo is cured, ground and polished to a smooth surface and finish. It is supposed to outlast even the building it is poured in. It is that strong and long lasting!
So, if you want to create and realise the unique and beautiful ideas and designs you have envisioned in your creative mind for your flooring and in your walls and other precast furniture (Steps and Risers, Skirting, Wall Panels, Coving, Benchtops, Columns and Public Furniture), pavers, partitions (Toilet and Shower, Vanity Tops and Urinal Screens) that is durable and at the same time attractive and pleasing to the senses, you can use Terrazzo anytime and get the result you want!