You have heard a lot about Terrazzo: its permanence, its beauty, its versatility and its many uses. But, as an ordinary homeowner what should you be looking for in this multi-faceted construction material? Why is it the talk of the construction industry?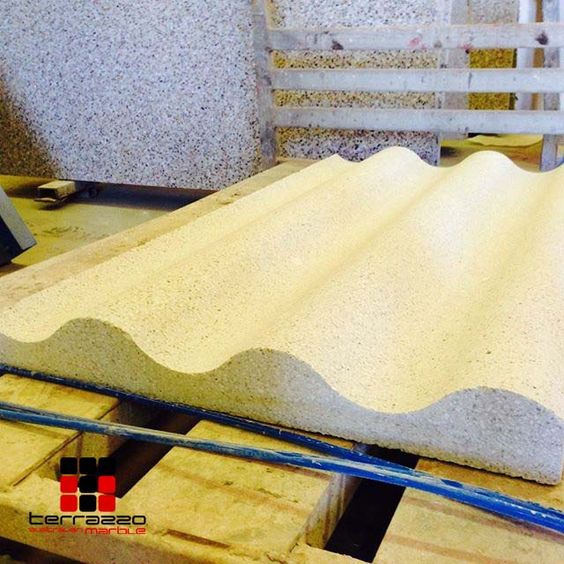 First off in Terrazzo's important feature is its hardiness and durability. As a historical fact, Terrazzo has been extensively used as the flooring material in Venice, Italy ever since the marble craftsmen first accidentally discovered that they can use the oddly shaped bits and shards of marble as flooring in their workhouses. The practical use of the discarded material over 500 years ago from the custom-made cut marble slabs for the construction of "Venetian Terraces" was a result of this. Incidentally, it is here where the word "Terrazzo" in Italian was derived. This basically was how the now highly sought after and vastly regarded Terrazzo tile was discovered and put to good use in the construction and building industry of today. There are until now exquisite and in near perfect condition Terrazzo tile floors and buildings that are hundreds of years old in existence. With today's modern innovations such as epoxy terrazzo which are manufactured in factories which are believed to be even more durable than the buildings it is installed in. Its permanence and hardiness as a construction material is well documented throughout history in Europe and the Middle East. This is one of the reasons why today's architects and interior designers highly appreciate terrazzo tiles in their craft.
Secondly, the color choices of Terrazzo are infinite! Surely, a great starting point when choosing the right finishing for your homes flooring, wall claddings, stairs and risers and partitions. The number of combined color options for terrazzo usage is staggering. One can use traditional marble and granite chips of various colors and sizes. Then, with epoxy terrazzo as its reinforcing agent, various colors of recycled and virgin glass can also be used, together with but not limited to recycled mirror glass, bottle glass, plate glass and recycled porcelain. Even now, as this is being written numerous new developments and materials are being developed and tested by Terrazzo Australian Marble, one of Australia's more modern Terrazzo manufacturers.
Thirdly, distinct finishes for your Terrazzo Tiles. The Sealed Polished Finish is the standard finish to commercial retail projects.  The floor is ground on site and a protective shiny sealer is applied. This sealer is maintained to ensure that the floor always looks like the day it was handed over. Machine Polished Finish is where the ground is machine polished on site and a penetrating sealer is applied for durability. This finish is appropriate for low traffic spaces. The Honed Anti Slip Finish where the floor is ground on site to a honed finish. If you prefer a non-slip finish then a non-slip additive is added to the manufacturing process.
And now, last but not the least, the most important function to your Terrazzo experience is the beauty and refinement it brings inside and outside your home. Truly the Terrazzo experience is breathtaking!