Welcome the New Year with a shiny Terrazzo floor! Mop easy and make the shine stand out in your floors and other Terrazzo based home products. So easy to maintain because most terrazzo cleaning products out in the market are the kind that you simply and literally wipe over or mop on the floor and let dry to a clean and glossy finish that looks like it was the day it was handed over to you!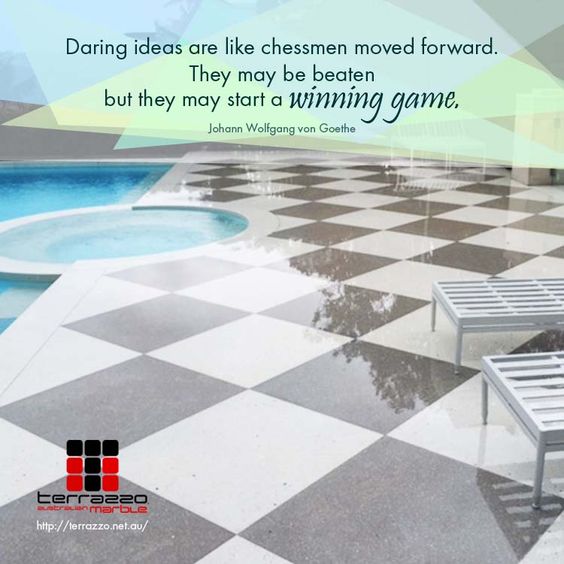 Buff your precious Terrazzo and feel confident that the year starts with your house spic and span after the long and festive holiday break. With the old year just over and a new and promising one on the horizon feel confident that your well maintained Terrazzo floor will continue to look great in the new year ahead because you took care of it properly. Well, while it may be true of course that the natural signs of wear and tear will always be evident with every Terrazzo floor especially with that that has seen the worst and has a high occurrence of foot traffic.  An intelligent homemaker has to remember and be wary that there are cleaning products out in the market that are specifically and specially designed to clean and make your Terrazzo floors spotless, shiny and bright and avoid ruining your Terrazzo. So it is important that you know the correct and precise ways of preserving and cleaning Terrazzo. There are over the counter cleaning products which are best suited for cleaning and polishing and there are products that will do more damage than good on your Terrazzo.
Terrazzo tiles that are frequently varnished and polished are still prone to damage and deterioration if the wrong kind of wax stripper and polish is utilised and sad to admit the damage it can do is long term and sometimes irreparable. Always remember, to avoid permanent damage to your terrazzo floors always read the product labels before you apply it or you could be sorry. Case in point, you should never ever use ammonia and acid-based detergents and cleaning solutions, abrasive scouring pads and alkaline strippers on your terrazzo, take it from the experts.
To keep the colors of your terrazzo wonderfully shiny and bright always remember that there is no such thing as over polishing or over mopping your Terrazzo floors. Keeping it clean at all times also diminishes the long term effects of wear and tear since the accumulated scratches and or tiny discoloration due to spillages can be avoided and the  visual damage it can do can be highly lessened.
So, look forward to a great New Year, happy and content with the thought that you have spotlessly clean Terrazzo floors to welcome guests, family and friends. There is an old saying that goes like "out with the old and in with the new!" Your Terrazzo floor may not be new but surely it looks and feels like new under your feet even if it is old every time you walk on it and see its sparkling shine!