Urban interior lifestyle is a mix between industrial and contemporary design. You can see mix of bare concrete floors/walls, exposed wood, metals and unfinished surfaces.  Selecting the right components to get the urban atmosphere is very essential.  This guide will help you select the perfect Terrazzo benchtops.
Mix it with the right elements such as tufted rugs on a bare floor, artworks on a plain white wall and eclectic lighting fixtures. You can get a very warm and artful urban ambiance.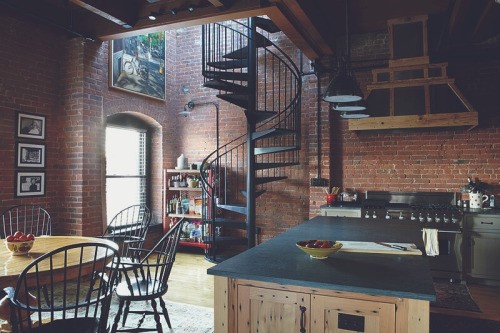 What are the ideal places to have an urban interior design?
Ideally, this motif works well on spacious and bare places. Studio apartments, city residences, converted warehouses and bare offices are good places to run that urban atmosphere.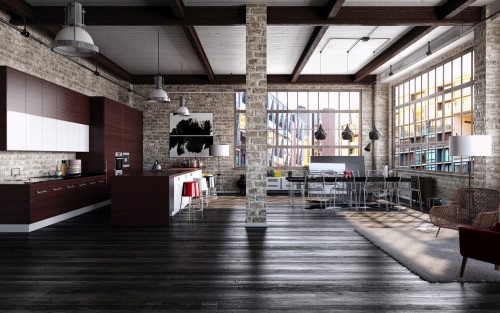 Terrazzo Benchtop Specifications
The specifications of the precast for Terrazzo benchtops are usually 38mm thick and has a maximum length of 1000 mm. The precast is made from Portland cement. It is mixed with sand, marble and mineral pigments. This produces the desired colors and textures perfect for the urban interior motif you have been dreaming about.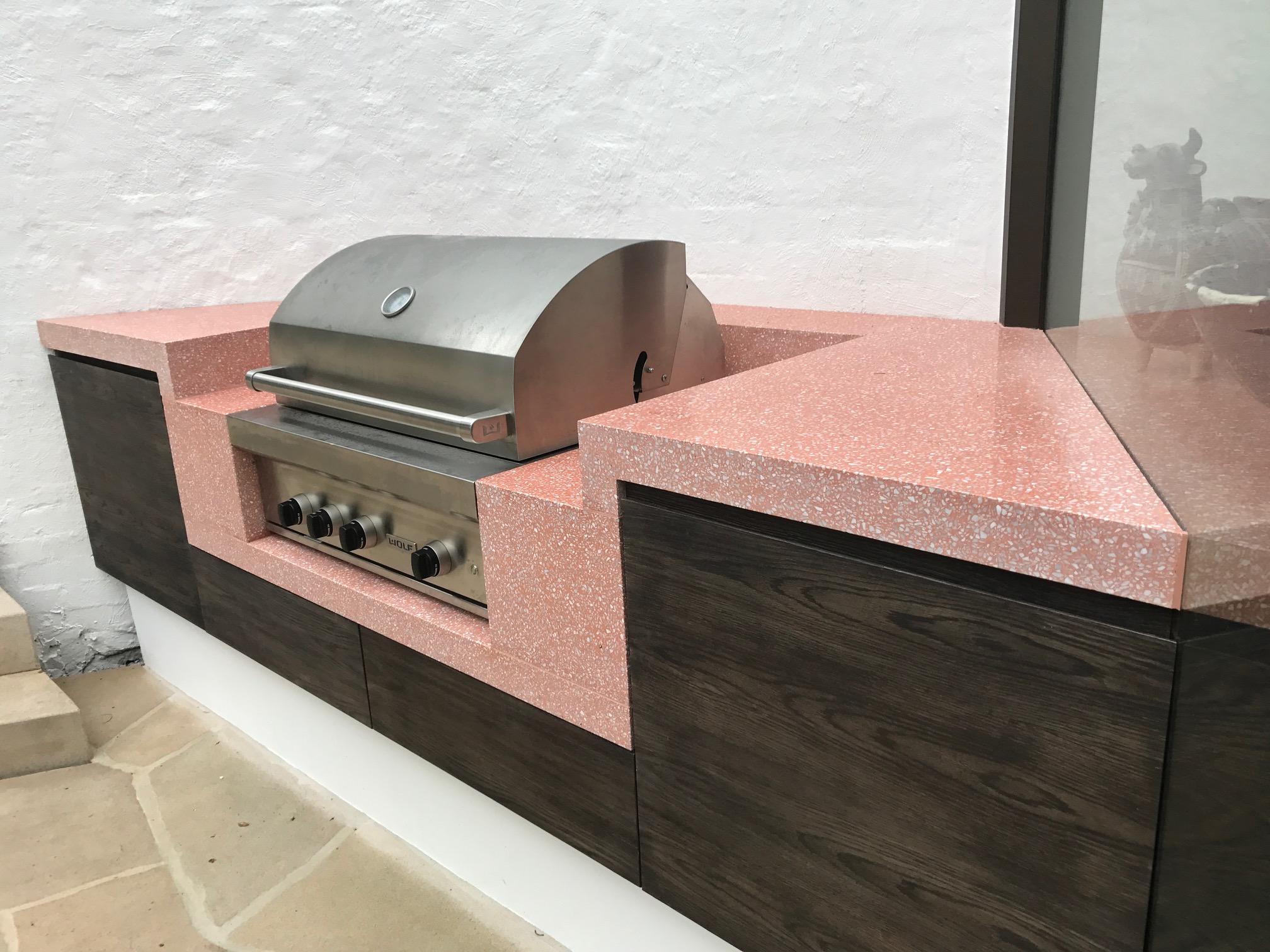 The different Terrazzo benchtops textures suited for urban interior
Black & Greys– if your interior is dominated with white or light colors a darker tone works well with this. This could be interiors that dominantly have white walls. Our selection of black and gray can give a sense of contrast.

Whites– if your interior is dominated with wood, try to explore applying white inspired precast for your benchtops. This works very well with kitchens floors or closets that have wooden parquet.  White creates an atmosphere of bliss amplifying the warm feel of the wood.

Neutral – for benchtops that have a good mix of bare steel, unfinished concrete and wood, try exploring the neutral selection. The colors are light and subtle. There are folks who prefer a not too monotone nor oversaturated look feel their benchtops. Neutrals can give subtle colors and can provide  balance to this preference

Colors– for sophisticated people, Terrazzo also offers different kinds of colors that will fit their urban-inspired theme. Finding the right color balance against the simplicity and bareness of urban interiors can yield a highly artistic feel for your homes.

Advantages of using Terrazzo benchtops for urban dwelling?
Easy maintenance– The marble texture is very easy to clean. If dust and dirt are accumulated you can wipe it clean with rag and water. The material used dispels stains better compared to wood.
Durability– unlike wood, our precast can withstand water. There is a tendency for wood to be damaged by water droplets over time. Glass can dispel water however it is not as durable compared to marble. This is built to last.
Elegance and sophistication– the texture and colors reflect personality and sophistication of its owner. It creates an impression and atmosphere of warmth. Combining it with your urban theme makes your home more comfortable and enjoyable.
Hope this guide enlightens you on the different benchtop motif you can use for your urban inspired dwelling. Terrazzo benchtops offers a wide array of precast themes. Feel free to browse around and find the perfect one for your lifestyle.