Ever think of improving the looks of your old looking driveway or front yard? Well, Terrazzo pavers are the ideal material on how to beautify and upgrade the space. You can utilize it to good use for your outdoor embellishing applications owing to its compactness and acknowledged permanence.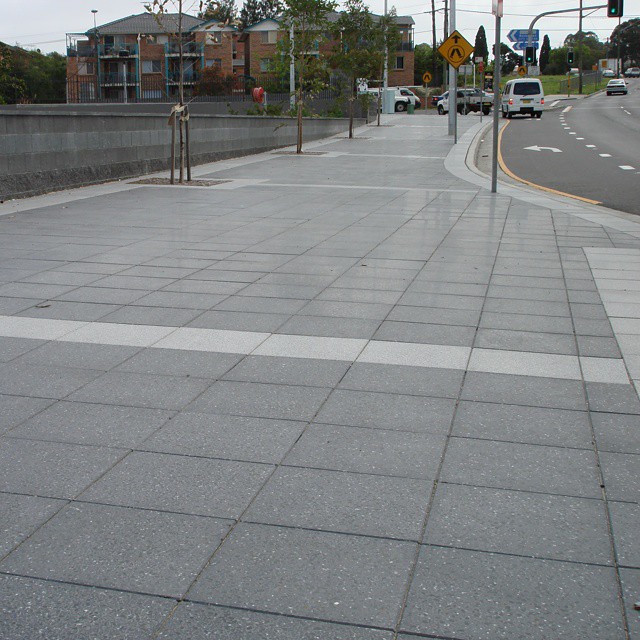 When it comes to external pavement improvements, industry renowned Terrazzo pavers by Terrazzo Australian Marble are the ideal solution to exterior applications. With a honed finish as its standard, no other paver in the market is so easy to clean and maintain throughout its lifetime.
Terrazzo pavers will surely add more value to your property. As of this very moment terrazzo is the unsurpassed innovator among pavers in the flooring industry. Its better high quality finish equally blends further to create more arboreal and beautifully tailored man-made landscapes. When wisely used outdoors, terrazzo pavers provide an overall soothing effect to the senses. One of the stronger points of using Terrazzo outdoors is its innate ability to conjure up more complex shapes, hues and designs that add a myriad of character to the settings it is used.
Terrazzo pavers give that uncanny impression which adds more value to the actual price of an outdoor place, building or property owing to its natural elegance and grandeur-building features. After all, it is presumed that an elegant image and the correct projection as well can speak a thousand words. Furthermore, and more importantly, for those planning of using terrazzo pavers outdoors, remember that Terrazzo Australia Marble Terrazzo pavers can be effortlessly coordinated to numerous precast units such as, but not limited to stairs, coping, risers, curbing or public furniture. It unilaterally offers a unique and substantive look in one's front yard or driveway. Its various colors and shapes offer more design flexibility in order to maximize its many beautiful applications.
In a nutshell, Terrazzo Pavers are extremely durable and can handle all types of weather and outdoor conditions while offering easy cleaning and maintenance. It contributes immensely to the swanky look of a property, one of the many reasons why most high-end establishments utilize this specific flooring in their outdoor spaces. Terrazzo Australian Marble came up with a range of external terrazzo pavers which are hermetically pressed to produce a durable tile that will withstand the onslaught of the elements; come rain, sun or snow for years and years to come. Unique and colorful, Terrazzo Pavers add a touch of difference.
These terrazzo pavers are made with various hard aggregates such as granite, river pebble, quartz and basalt combined with a cement binder. The pavers are honed in a factory and shotblast to give the tiles an anti-slip texture in order to be slip resistant for your safety when walking on it in the outdoors. Each tile is individually chamfered or cut in a groove or bevel for that distinct and prestigious look.
So, if you ever think of improving the way your driveway or front yard looks simply specify using terrazzo pavers and you're on the right track!