Are you in the business of putting up large venues offering a great and grand place to hold trade events, large assemblies and ostentatious celebrations? If you are, then we suggest you specify terrazzo tiles for your flooring and pre cast indoor furniture for the added opulence to your events place for years and years to come!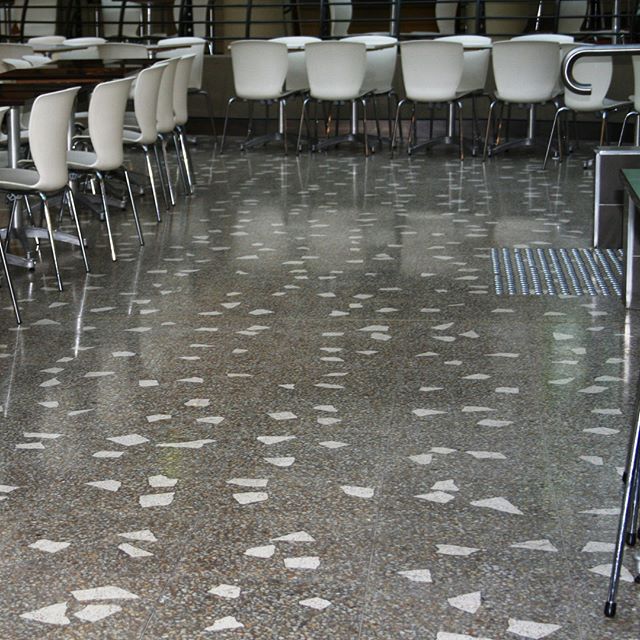 Almost everyone these days want to hold grandiose trade events and glittering party gatherings that are simply unforgettable or out of this world and choosing a select venue is almost a premium and naturally of foremost importance, just like the important event itself. Now, with an events place that is so up to the minute and modern with the best trappings to boot, wouldn't clients simply line up to your office door and book the event or gathering! The beautiful terrazzo ambiance your flooring will provide will surely add glamour to the event that is being held in your venue.    
Terrazzo Marble Tiles and pre cast materials are manufactured only from the highest quality materials. It is made with innovative and eye-catching designs created by the best artisans with long years of first-hand experience in the hewing and polishing of terrazzo marble tiles and pre casts.  A high percentage of people place a premium on style and function and this is what Terrazzo will bring about to your events venue business. Your future clients will surely enjoy walking into and holding their valuable events in a first class looking ultra-modern events venue.
A Sealed Polished Finish is ideal for high traffic areas such as trade event halls, grand function rooms, and venues for large gatherings and any other locations not only because of its sought after durability  and strength but also more importantly because it allows trouble-free maintenance. Terrazzo Tiles are offered in various finishes that suit your particular requirements.
Sealed Polished Finish—the standard finish recommended for commercial retail projects.  The terrazzo floor is ground on the site and a protective shiny sealer is applied to the surface floor. The sealer is maintained to ensure that the glossy floor always looks like the day it was first handed over.
Machine Polished Finish– The terrazzo floor is ground and machine polished on site with a penetrating sealer applied for durability. This finish is suitable for low foot traffic areas.
Honed Anti Slip Finish–The terrazzo floor is ground on site to a honed finish. If a non-slip finish is the prerequisite a non-slip additive is added to the manufacturing process that will not wear off even with an extended period of time. It is recommended that light colours are not to be chosen for this type of finish and epoxy grout is recommended as its special sealant.
So, if you are seriously thinking of putting up an events place as a business for large gatherings, trade events and parties, Terrazzo is a perfect choice for commercial and institutional spaces because you will have a durable, long lasting and easy to clean floor material for your special venue!