If you think no one can provide you with the colour schemes you want for your terrazzo projects then think again! Terrazzo Australian Marble will take the challenge head on and prove you wrong! Very wrong indeed! You simply won't believe your eyes when we do justice and a lot more with the colour concept you have in mind and envisioned in your head.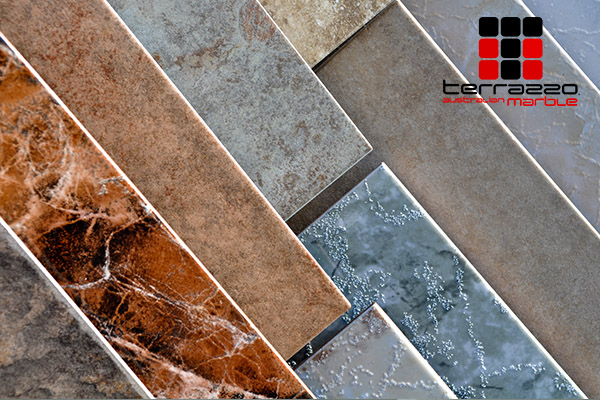 Go ahead we dare you to think of an unthinkable shade or hue and our professional and expert colour mixers will create a specially designed distinct mix specifically for your requirement! A shade concept and design tailor-fit to your specifications! Down to the minutest details! While there are already a large number of standard hues available that are practically limitless, we are exceedingly confident that we can still provide shades that are still in the inner recesses of your highly creative imagination!
As an innovative architect or an out-of-the-box thinking interior designer you may have imagined and conceptualized colourful masterpieces in designing luxurious homes, grand hotel hallways, swanky restaurants and specialty shops and office lobbies or terrazzo that can be used externally on high foot traffic areas such as pavers in park walkways, pool side areas, terraces and driveways. Terrazzo products that is to be used in intricate and beautiful walls, stairs and risers, skirting, wall panels, coving, office benchtops or public furniture. The numerous colours we can deliver offer you a better and wider choice for your kitchen countertops, showers, baths, pools and bathroom partitions as well. These will surely provide you with an endless palette of colour combinations to play on in your design applications.
Once you have specified the special hue and shade that you want for your terrazzo floor and pre cast products then we can work on the particular finish that you require! There are three kinds to finishes to choose from to suit your needs.  Sealed Polished Finish – It is the Standard finish to commercial retail projects. The floor is ground on site and a protective shiny sealer applied to the floor. This sealer is maintained to ensure the floor always looks like the day it was handed over. Machine Polished Finish – Floor is ground and machine polished on site with a penetrating sealer applied. Honed Anti Slip Finish – Floor is ground on site to a honed finish. If non-slip finish is required a non-slip additive is added to the manufacturing process that enables the floor to achieve a finish that will not easily wear off.
As you can see, colour is just one aspect of the building pyramid in using terrazzo! The finish and the material to be used are also of vital importance. So are the sources of your building supplies and the needed expertise and experience of those who will handle the project. So, if you are thinking of out of this world colour schemes for your building and construction projects bring it on with Terrazzo. It will be an easy and extremely colourful endeavor!