When we talk about shopping, women almost always dictate the experience which everything else is built around. From shoes, bags, clothes, cosmetics, and other consumer products, stores are built and designed to attract and retain female shoppers. While men are traditionally associated with quick shopping trips, younger consumers are redefining the experience for gentlemen. So how can traditional retail stores for men be redesigned to catch up with the preferences and desires of younger male shoppers?
There are many interior design hacks that can be taken into consideration. Below are just three items to consider to make the shopping experience easy, delightful, and spot on for men.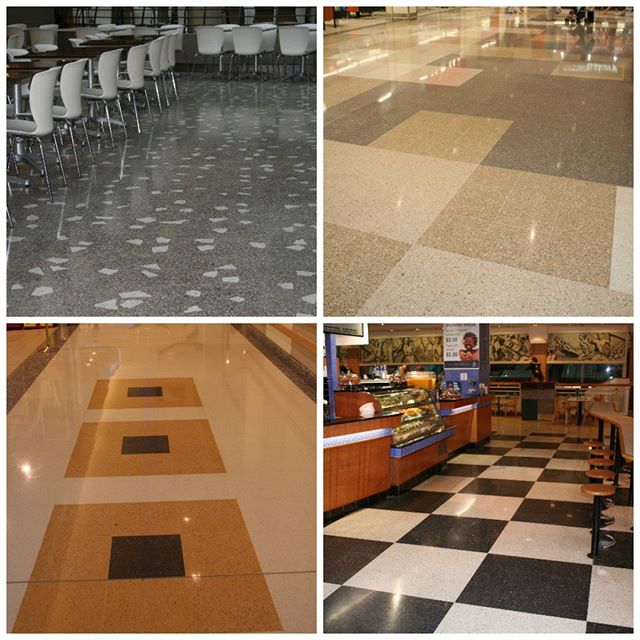 1.  Complement the brand for gentlemen starting with the right interior theme and colors
Masculine brands have to acknowledge that men, in general, still do not want the "attention" when they go shopping for themselves. Bright, sparkly lights and neon colors just won't make the store encouraging. But this doesn't mean we'll have to abandon the light. Start with earth tones and warm colors, down to greys and blacks. An easy hack would be to choose warm and dark shades for the flooring to make the store less intimidating. Terrazzo tiles are the easiest pick for flooring that can offer a wide range of colors to match your brand and theme.
2.  Create separate spaces for different items
If the retail store sells several categories of products, it is best to create clear sections to make the store easy to navigate. Depending on the categorization, sections can be created by using different interior design materials such as wood flooring or wall panels, or terrazzo tiles for shelves and counters. The idea is to make sections distinct and easy to identify. Putting different items on similar-looking shelves is a thing of the past. Be more inventive with your interiors to match different male items for clothing, shoes, accessories, bags, etc.
3.  Signage and wayfinding elevates shopping experience for men
Last but definitely not the least, signage and wayfinding efforts will always be appreciated by the male shopper. Male shoppers usually go to the store with specific items in mind. Upon entering the shop, having clear overhead signages can surely improve the shopping experience for gentlemen.
There are many other hacks to incorporate in redesigning shops specifically targeted to male customers. Consulting interior design experts can help bring to life ideas. If you wish to start with the basics, you can start by getting expert advice from flooring suppliers. Contact Terrazzo Australian Marble for Terrazzo tiles today.