Designing city spaces are continuing to see a shift from the minimalist to more detailed sophistication. In Australia, natural elements such as wood and rocks remain the materials of choice if the intention is to bring shapes and texture against plain backdrops or to break patterns. A great material to pair with wooden elements is Terrazzo Marble. Here are some of the easy combinations that can elevate your interior design with natural and timeless elegance.
Wooden dining furniture with Terrazzo flooring and countertop
The kitchen and dining room areas can have so many elements at play. The idea is to make sure the elements match and complement each other. With Terrazzo's flexibility in colors and combinations, one can customize the color and match it with the brown wood. Either a lighter shade of brown or a total contrast. Do not be hesitant to explore terrazzo colors to match with wood, depending on the overall theme of your design and the tone of the wood. Some wood are treated with strong chemicals to bring out a darker tone and patterns. You may consult Terrazzo Australian Marble for the best kitchen tones to match your wooden dining furniture.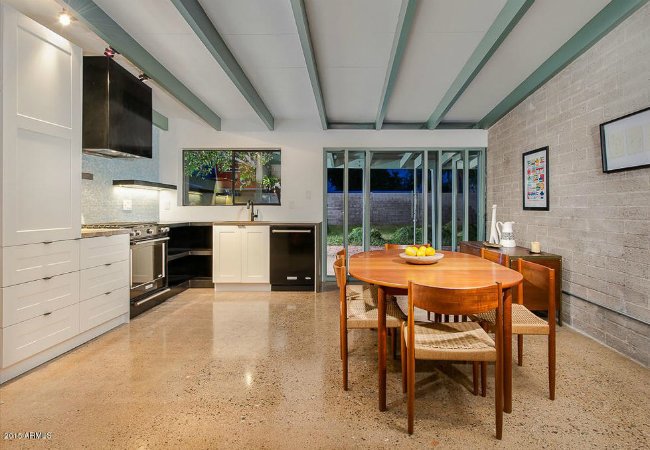 Wooden Library Book Shelves in the living room with terrazzo flooring
One of the most unique yet underrated features of a living room is an organized library of books, magazines, and other reading materials. While many say that these libraries and shelves may only accumulate dust and take up space, this is a good storage of books and gifts kept and received over the years. Having wooden book shelves in one wall of the living room with terrazzo flooring leading to it is a little treat for the senses. As playful as terrazzo could be with patterns and colors, the solid book shelf can be a sturdy and solid fixture that makes an amazing conversation piece for any living room.
Bedroom part wooden floors and part terrazzo marble flooring
Make a statement in the bedroom by playing with your floor and space, combining wood and terrazzo to create distinction and sections. This expands the space and creates a fantastic personality for the bedroom.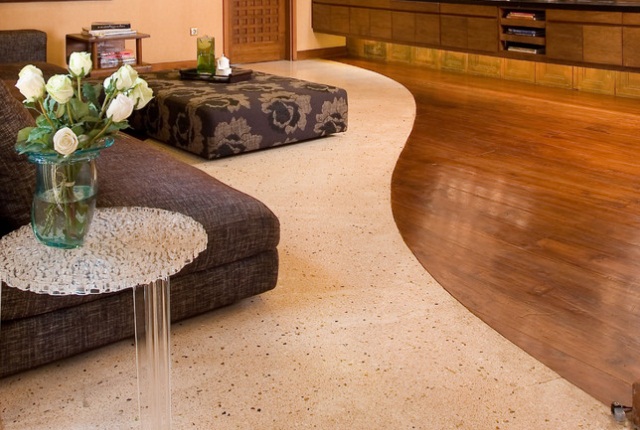 Terrazzo and wood will always be a timeless pair for interior design. This is perfect for suburban homes, bringing a contemporary feel with a natural comfort. Ask Terrazzo Australian Marble today for more info on how Terrazzo can be paired with wooden elements for interior design.