There are now so many resources available to designers about 3D Printing and how it can be incorporated into everyday design. From fashion, to architecture, to interior design and even healthcare, 3D printing is becoming a standard as an easily accessible manufacturing approach for highly customized design.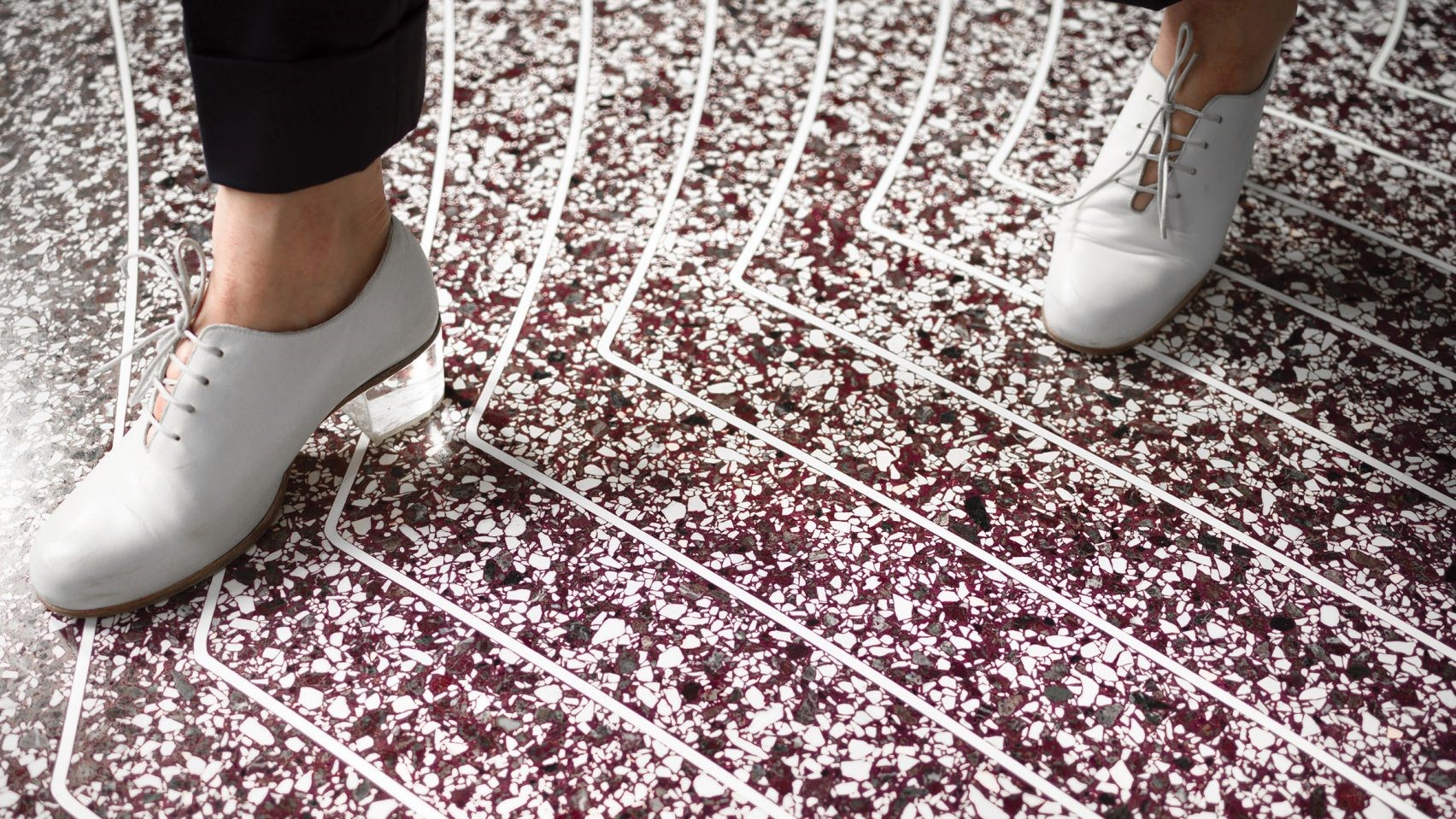 Terrazzo and marble, on the other hand, have been known and established in the interior design and architecture space as go-to materials when achieving a classic yet playful look. It has been used for exterior or outdoor functional areas such as pavements and walkways, and in interior spaces such as having a terrazzo kitchen countertop or a terrazzo marble divider in the washroom area. The traditional uses of terrazzo have seemingly limited its attractiveness and capability as a material. But, modern designers are not yet giving up on this material and continue to seek its unique texture and finish to complement many design perspectives and objectives. One approach to maximizing the good old terrazzo is to match it with contemporary approaches to design, such as 3D printing.
A company like Aectual is an example of a company that is pushing the boundaries of traditional and modern by combining 3D Printing and Terrazzo. By digitizing design in the building and architecture industry, the company can bring about endless possibilities, giving designers total freedom in creating ground-breaking and sustainable solutions for different space requirements. Designers can, then, create massive patterns to occupy large floor spaces which could have been impossible to fill in with terrazzo without the pattern base. In the past, terrazzo would be poured on site to fill a large space without much innovation aside from the way it is finished and the color combinations. Aectual, using bioplastic made from plants as their material for 3D printing, not only gives designers a base framework of pattern to fill terrazzo with, but also does it in a sustainable manner.
This is just the beginning of combining 3D printing and Terrazzo. The opportunities to adapt the design to challenging spaces have just become easier to explore given the flexibility of 3D printing. Combining this with Terrazzo and marble for flooring may just be the start of another genre of interior design. Talk to our Terrazzo experts today to understand how terrazzo can fit your design project.
Reference: https://www.dezeen.com/2018/01/02/aectual-robotic-3d-printers-terrazzo-floors-patterns/